Camouflage Desserts Are Totally In — Did You See This Trend Coming?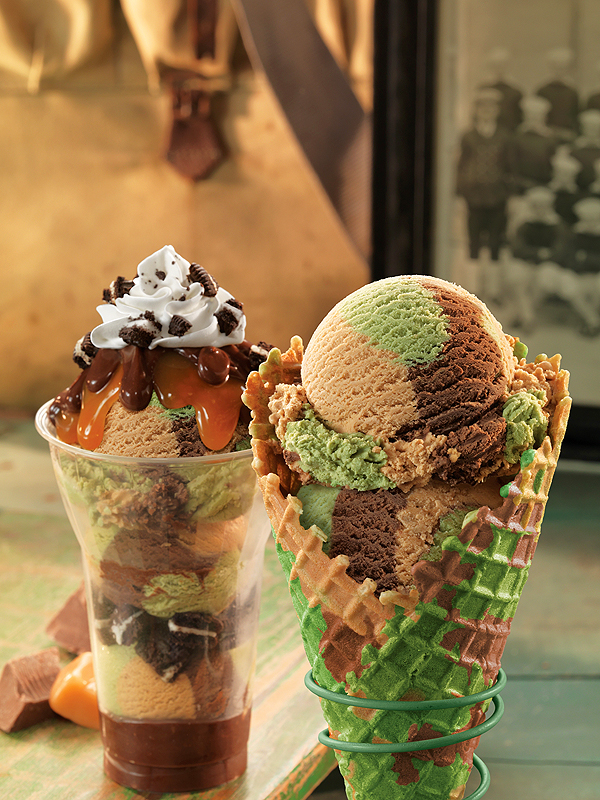 Courtesy Baskin-Robbins
We'll be the first to admit it: The tasty trend of camouflage desserts snuck up on us. But, now that it's here, we're totally on board. These are our favorite undercover treats.

ICE CREAM
Baskin-Robbins kicked off this camo craze with its tricolor Veterans Day ice cream. While the colors are a bit…vibrant, we won't say no to the creamy, frozen combo of chocolate, salted caramel and vanilla cake.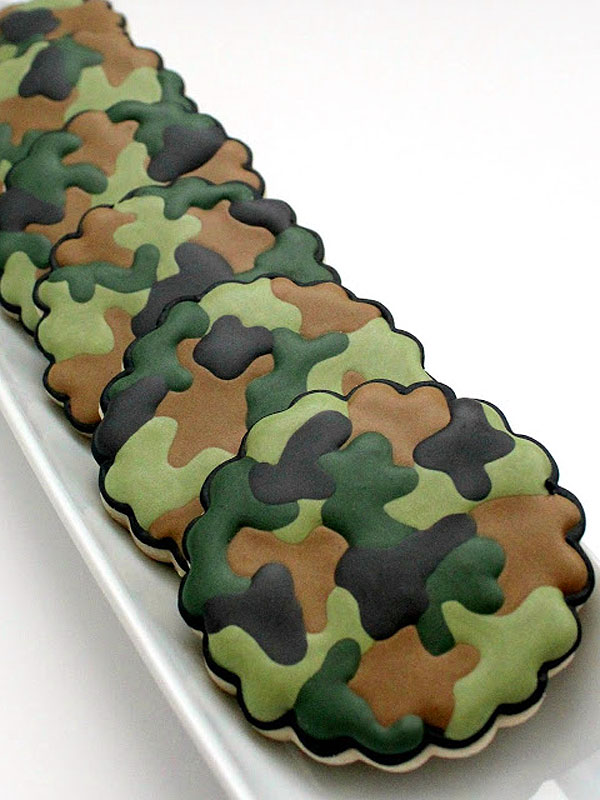 Courtesy Sweet Sugar Belle
COOKIES
What's the easiest dessert to camouflage? Sugar cookies! Follow this tutorial from Sweet Sugar Belle on how to ice and flood your cookies to make any camouflage color combo.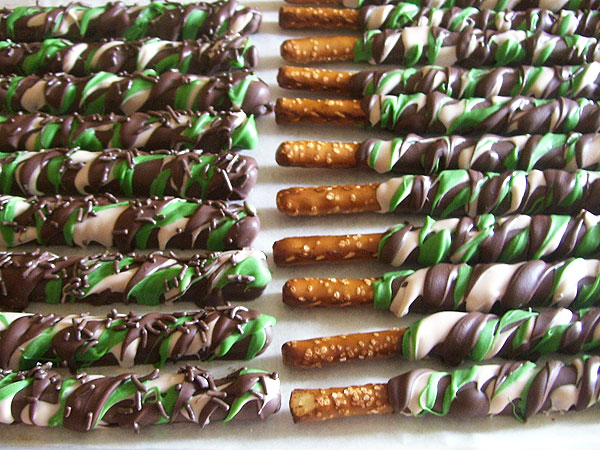 Courtesy Marie Grahams/Etsy
PRETZELS
As if we needed another reason to love chocolate-covered pretzel rods. These brown, green and white chocolate-drizzled pretzels are available for purchase on Etsy, but we're betting they'd be easy to DIY as well.
CAKE
These free-form cakes look difficult, but are actually a cinch to create. Take a cue from Michele of I Heart Baking — she's a master of the mottled cake and frosting. Or, make it even easier on yourself by opting for this camo cake mix from Duff Goldman of Charm City Cakes. Watch his tutorial below for a step-by-step guide.
POPCORN
This multi-colored snack from Crafty Imaginings, created using lemon and lime Jell-O instead of regular food coloring, makes for a clever kid's themed party snack.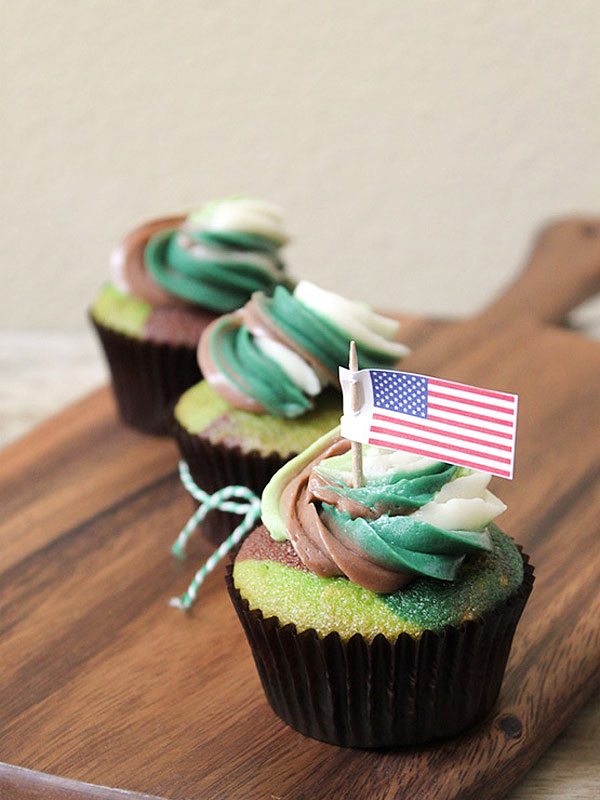 Courtesy The Chic Site
CUPCAKES
If cupcakes are more your style, try making these marbled creations from The Chic Site. We especially love her technique for piping camouflage-swirled frosting with all four colors in one pastry bag.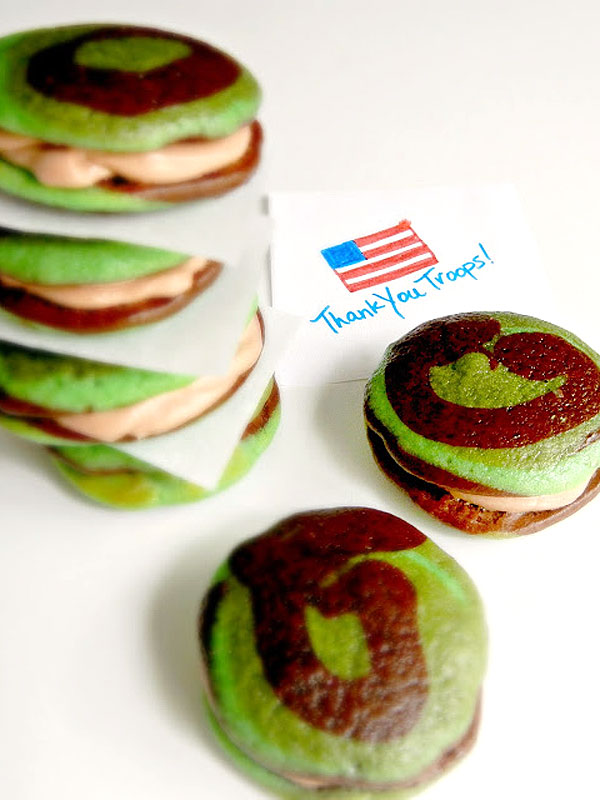 Courtesy Sugar Swings
WHOOPIE PIES
Last but not least, the whoopie pie. These chocolate sandwich treats from Sugar Swings are perfectly mottled with brown and green. The key to all of these desserts? Invest in disposable pastry bags, which makes each individual confection much easier to make.
—Kristin Appenbrink