We Tried It: The Biggest Loser's Bob Harper's Black Fire Fitness Program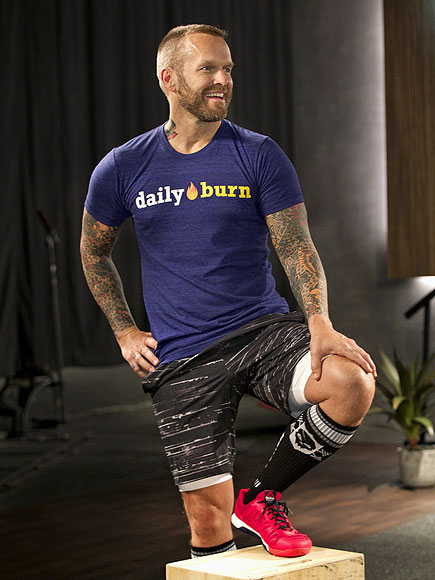 Courtesy Bob Harper
What is it: A 60-day online fitness program created by The Biggest Loser trainer Bob Harper, consisting of workouts and a nutrition plan.

Who tried it: Gabrielle Olya, PEOPLE writer and reporter
Level of Difficulty: 8 (on a scale of 1 to 10)
Going home for the holidays meant not having gym access for almost two weeks, so I was very excited (and only slightly terrified) to try Bob Harper's Black Fire online workouts. I was even more excited when I found out that the exercise routines were only about 20 minutes long. How hard could they be?
Turns out, the answer is EXTREMELY hard! I definitely worked up a sweat doing the exercises, which are based on repetitions of challenging full-body moves (think lots of burpees and squats). After only two days of doing Harper's exercises, I was so sore I had difficulty going up and down stairs!
"You can't help but lose weight or lose fat if you're doing these workouts," says Harper (and I believe it!). "It's all about metabolic conditioning. You're incorporating upper and lower body together to get your heart rate up. I wanted it to be outside the box, challenging, fun, and 20 minutes – or less, at times – so you can get a lot of benefits."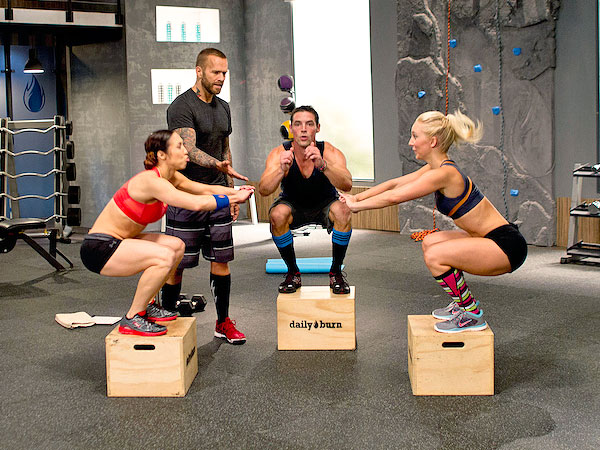 Courtesy Bob Harper
Over the course of the program, Harper and gymnast Anja Garcia lead 12 unique workouts of 35 minutes or less (including a warm-up and cool-down). They both do a good job of keeping you motivated, and a little countdown of how much time you have left for each interval helps you see the light at the end of the tunnel when you think you can't possible do one more sit-up.
"We all get into a rut in our workouts," Harper says of what makes this program unique. "We get on the spin bike, we get on the treadmill and we just kind of check out. With this kind of workout, you've got to be completely dialed in. You've got to be aware of your body at all times."
The program encourages you to keep score of how many reps you can do during each interval, with the purpose of challenging you to beat your previous record.
"You're not out there trying to compete with anyone else, you're trying to compete with yourself," explains Harper. "You'll see the numbers increase because you're getting stronger and fitter."
Along with the workouts, Harper suggests a nutrition plan based on consuming the three macronutrients – protein, fat and carbs – at every meal. He provides a number of recipes on the site to keep you on track.
"Nutrition is huge," says Harper. "You can't just work out thinking you're going to get the body you want to get. You've got to work as hard in the kitchen as you do in the gym."
(Disclaimer: My holiday vacation diet consisting of New York bagels and pizza didn't exactly fit the bill, but I felt challenged enough by the exercises alone.)
The Verdict: While I didn't complete all 60 days of the program, I could see how this would be very effective. This is perfect for anyone who has a limited time to work out but still wants to feel the burn!