Celebrity Trainer Erin Oprea: Master This Simple Plank Move for Toned Arms and Abs

Zach Harrison Photography
As a former U.S. Marine, Erin Oprea is dedicated to fitness. Now a Nashville-based personal trainer with clients like Carrie Underwood, she uses her expertise to help those with busy lives stay fit. Visit her site or follow her on Twitter @erinoprea. Then come back to PEOPLE.com every Thursday to master a new workout move.

Mixing isometric exercises with weight training is part of why training makes me happy: I love combining the best of different worlds to create strong bodies in myself and all of my clients.
Holding a plank while performing front raises is a perfect example of this and it creates a very challenging position that everyone should strive to complete.
Plank Front Raises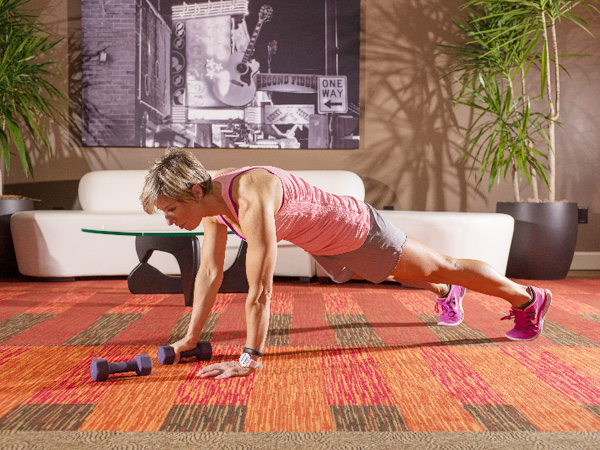 Zach Harrison Photography
1. Grab a light dumb bell and get yourself into a plank on your hands with the weight resting right near you.
2. Making sure to engage your core very tightly and keeping your feet a little wider than your usual plank form, grab the dumb bell with your right hand.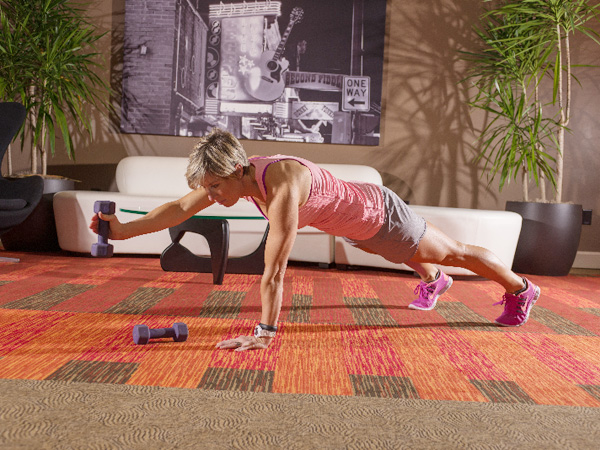 Zach Harrison Photography
3. Extend your right arm straight ahead while maintaining your hips square to the ground.
4. Return to the starting position and repeat 8-12 times before switching arms for more fun!