Barbecue Joint Tops Yelp's List of 100 Best Restaurants in the U.S.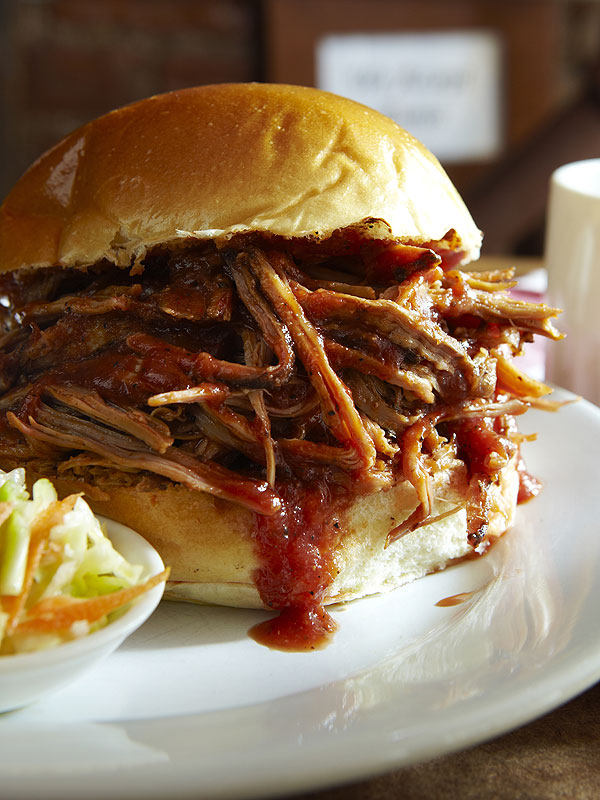 Jacob Snavely/Getty
Yelp just proved that no one can resist all-American barbecue.

The restaurant review site released its list of the top 100 best places to eat in the U.S. on Thursday. You might expect to see the usual obnoxiously-expensive, Michelin-starred restaurants in N.Y.C. and L.A. top the list — but, you'd be wrong.
Copper Top BBQ in Big Pine, California (which has a population of around 1,800 people) took the top spot. The barbecue joint is casual, fairly priced — its famous pulled pork sandwich costs $8.25 — and even has its own slogan: "Food makes friends."
And Copper Top BBQ isn't the only casual eatery to make the list, which is comprised of food carts, delis and other spots that rarely exceed Yelp's "$$" price range.
These are the top 15 restaurants; Check out the Yelp's complete list here.
1. Copper Top BBQ – Big Pine, CA
2. Art of Flavors – Las Vegas, NV
3. Soho Japanese Restaurant – Las Vegas, NV
4. TKB Bakery and Deli – Indio, CA
5. Ono Seafood – Honolulu, HI
6. Shark Pit Maui – Lahaina, HI
7. Gaucho Parilla Argentina – Pittsburgh, PA
8. Bobboi Natural Gelato – La Jolla, CA
9. Golden Bear Trading Company – San Francisco, CA
10. Little Miss BBQ – Phoenix, AZ
11. Dat Cajun Guy – Haleiwa, HI
12. Sweet Dogs – Miami, FL
13. Aviva by Kameel – Atlanta, GA
14. Sweet Spice – Savannah, GA
15. Royal Taj – Columbia, MD
—Morgan Gibson