Harley Pasternak: The 5 Best Back Workouts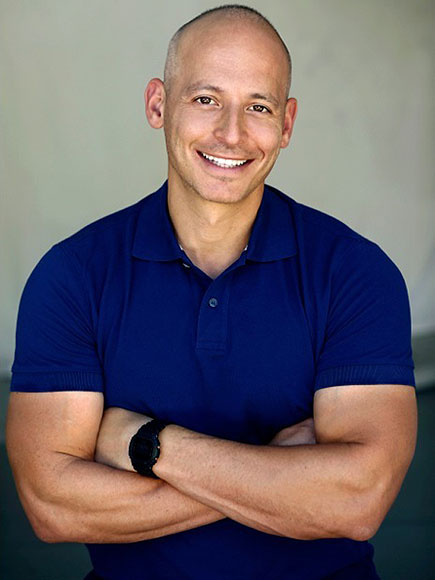 Getty
Harley Pasternak is a celebrity trainer and nutrition expert who has worked with stars from Halle Berry and Lady Gaga to Robert Pattinson and Robert Downey Jr. He's also a New York Times best-selling author, with titles including The Body Reset Diet and The 5-Factor Diet. His new book 5 Pounds hits shelves in March. Tweet him @harleypasternak.

Think about every activity of our days:
We drive.
We eat.
We type.
We read.
We open and close doors.
The list goes on. We do everything in front of our bodies. So it's not a big surprise that our posture is anterior dominant (meaning we are stronger on the front of our bodies than the back).
As a result, we suffer from poor posture, back injuries and possibly worst of all, we create the illusion of a potbelly (even if we don't have much body fat). Perhaps the most important thing we can do to counteract our countless forward daily activities is to strengthen the muscles of our upper back.
Known as the rhomboids, the upper back muscles work to pull our shoulder blades back together, thus drawing our shoulders back, opening up our chest and … lengthening our abs!
The following are my favorite five upper back exercises. Pick one each week for the next five weeks. Do these two to three times a week, for four sets of 20 reps.
Reverse Incline Bench DB Row

Single Arm Lunge DB Row

Single Arm Bench DB Row

TRX Row

Bent Over DB Row