Google's New Cocktail Search Teaches You How to Be Your Own Bartender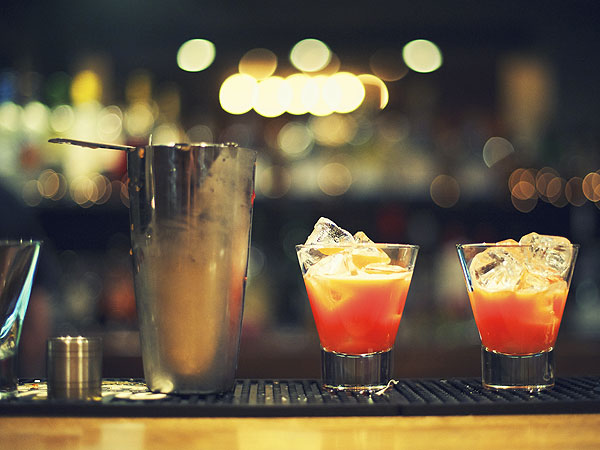 Getty
Google just made mixing your own cocktails a lot easier.

The world's largest search engine debuted a new feature that provides step-by-step instructions for how to make a cocktail, which includes specific ingredients and recommended garnishes and drinkware.
Because, let's face it, just because we've been ordering margaritas at restaurants for years, doesn't mean we really know how to make a good one at home.
The tool can also help you "feel like a pro when you're ordering [drinks] out on the town," Google spokeswoman Krisztina Radosavljevic-Szilagyi told NPR.
Here's how: So, say everyone at your after-work happy hour is ordering Moscow Mules and, er, you're not quite sure what's in that drink. Do a little speed-typing on your phone (pssst: It's vodka, ginger beer and lime!) to make sure you won't regret getting one as well.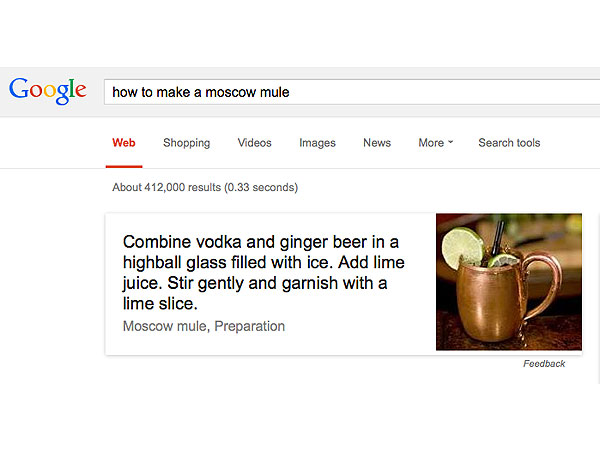 Speaking of the ginger-spiked drink, the Moscow Mule is the most searched-for cocktail on Google in 2015, followed by the margarita and Bloody Mary. Did you look for any of these other cocktail recipes recently?
Most Searched For Cocktails On Google in 2015
—Morgan Gibson