New Pizza Box Oven Will Revolutionize Your Pizza Game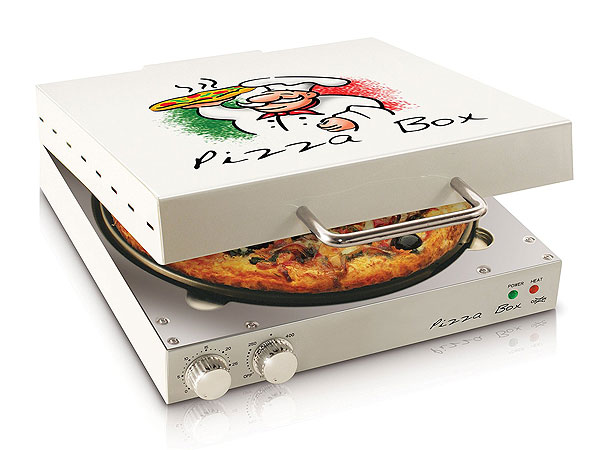 CuiZen/Amazon
Finally, a pizza box we won't be embarrassed to have sitting in our kitchen for months.

A new miniature oven shaped like a pizza box is the appliance we never knew we desperately needed. The CuiZen PIZ-2012 Pizza Box Oven looks like a standard delivery box — complete with grinning Italian chef — but is designed to reheat leftover pizza or bake the frozen pie that's been wedged in the back of your freezer since snowstorm Juno.
The adjustable thermostat can crank up to 525 degrees Fahrenheit (don't worry about burning yourself: there's a heat-resistant stainless steel handle). Plus, the oven has a 30-minute timer and is equipped with rotating top and bottom elements for an evenly cooked and perfectly crisp crust.
The box, which can cook up to a 12-inch pie, costs $47.99 on Amazon. The price tag may seem high for a novelty item, but for the pizza-obsessed, there is no price too steep for an oven that will revolutionize our late-night eating strategy.
—Maria Yagoda