Sam Smith Lost 14 Pounds in Two Weeks — Find Out How He Did It!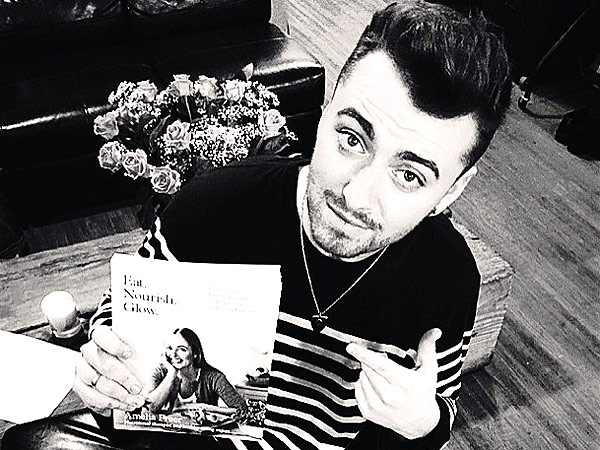 Sam Smith/Instagram
A lot can happen in two weeks — just ask Sam Smith!
The Grammy-winning singer/songwriter revealed a stunning 14-lb. weight loss on Instagram on Tuesday — and he did it in just 14 days!
Giving a shout-out to nutritional therapist and author of Eat. Nourish. Glow. Amelia Freer, Smith posted a photo of himself holding the book that inspired the transformation.
"Three weeks ago I met a woman who has completely changed my life," Smith wrote. "Amelia Freer has helped me lose over a stone in 2 weeks and has completely transformed my relationship with food. Everyone go check out her incredible book, and start to live healthy. It's not even about weight loss it's about feeling happy in yourself. Love you Amelia & thank you for making me feel so happy inside and out @ameliafreer #eatnourishglow"
In the first book from Freer, she explains her "10 principles of healthy eating and provides an enticing selection of recipes to get you started on your path to optimum wellness," her website states.
Smith isn't the first celebrity's waist Freer has trimmed. Her site also boasts a quote from Boy George, who praised the British healthy-eating expert: "Amelia has proved to me how powerful and important food is … Amelia changed my relationship with food …"
–Michelle Ward