Real-Deal Sriracha Snacks Will Hit Shelves this Spring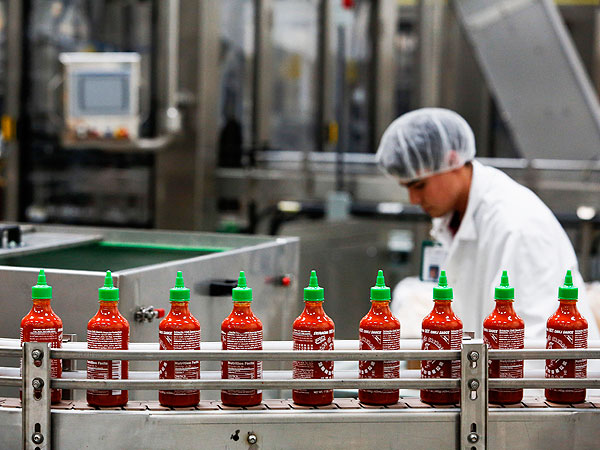 Patrick T. Fallon/Bloomberg/Getty
As if we needed further proof that everything tastes better with sriracha.

Huy Fong Foods, the maker of the cult-favorite red rooster hot sauce has partnered with Pop! Gourmet Foods to bring consumers a line of authentic sriracha-spiked snacks—including hummus, croutons, tortilla chips, potato chips and powdered sriracha spice to season your own food with, YahooFood reports.
Major brands such as Heinz and Lay's have released sriracha-flavored products in recent years—ketchup and potato chips, respectively—yet neither incorporate the original Huy Fong product.
Huy Fong sriracha popcorn ($3.99) is already in stores, potato chips ($3.99) will hit shelves April 8 and the bottled spice mixture ($4.99 for a 5-oz. bottle)—essentially dehydrated Sriracha—will be available April 20. The rest of the snack products, like croutons and tortilla chips, are set to release in the coming months.
"We eat it here with our lunch, on top of fries or chicken breasts or whatever," Pop! Gourmet Foods founder and CEO David Israel said.
Israel explained that Huy Fong Foods is directly linked in development of the products, and gets final approval before anything hits the market. "With us, you're getting the real deal," Israel said.
—Morgan Gibson, @morgangibson