New Cotton Candy Oreo Hitting Shelves April 1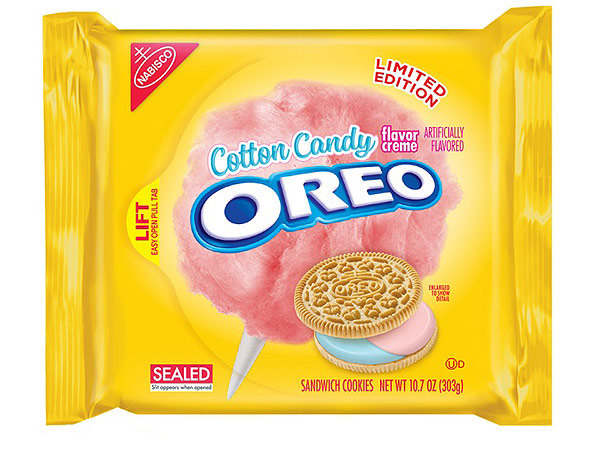 Courtesy OREO
The highly-anticipated Cotton Candy Oreo has finally arrived.

The new cookie flavor based on a state fair food will roll out exclusively in Target stores starting April 1 and will be available nationwide by April 14, a spokesperson for the company tells PEOPLE.
This official roll out is much anticipated. In February, an Instagram user going by the name cookie0man uploaded images of what appeared to be packaging of the new cookie flavor. The same account also posted images of the newly-announced Red Velvet Oreos before their official release as well as images of the rumored S'mores Oreos — or S'moreos, as we like to call them. The account has since been deactivated.
So what are these Cotton Candy treats all about? The cookies are regular Golden Oreos with a layer of pink and blue cotton candy-flavored creme sandwiched between them.
Will you try the new Cotton Candy Oreos?
—Morgan Gibson, @morgangibson