Blake Lively Sticks Celery Up Her Nose and Jokes: People 'Don't Take Me Seriously as a Chef' (Photo)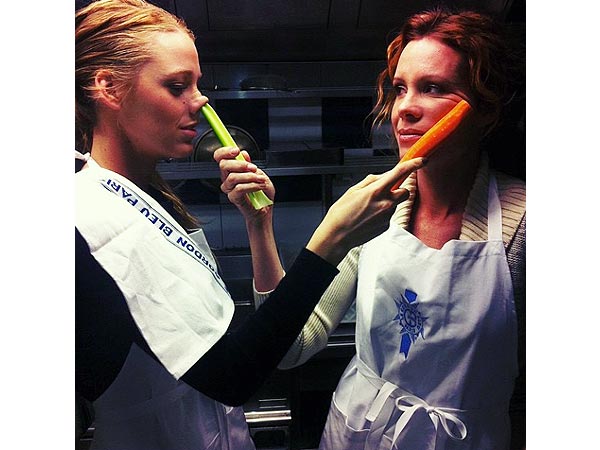 Courtesy Blake Lively
Some people just can't take a good truffle joke.

While promoting her new film The Age of Adaline, Blake Lively told reporters "I rub truffles on my nipples every day" and now she's taken to Instagram to remind us: You can't take every thing she says so literally.
"You got to give her a very well balanced palate from a young age so she doesn't eat only beige food!" the Preserve founder said of breastfeeding her daughter James, born in December.
After the Internet went crazy about the new mom's mushroom humor, Lively posted a photo of her sister Robyn Lively shoving a celery stick up her nose during a cooking class.
"I can't understand why people don't take me seriously as a chef," she captioned the photo adding a few lengthy hashtags.
"#PleaseDontShowLeCordonBleu," she wrote, followed by, "#WhoPutsTrufflesOnTheirNipplesDearGodCantReportersTakeAJoke."
But all kidding aside, now we just have a serious craving for some truffles.
—Ana Calderone, @anacalderone