EXCLUSIVE: See Charlie White and Tanith Belbin's 'Classic' Wedding Cake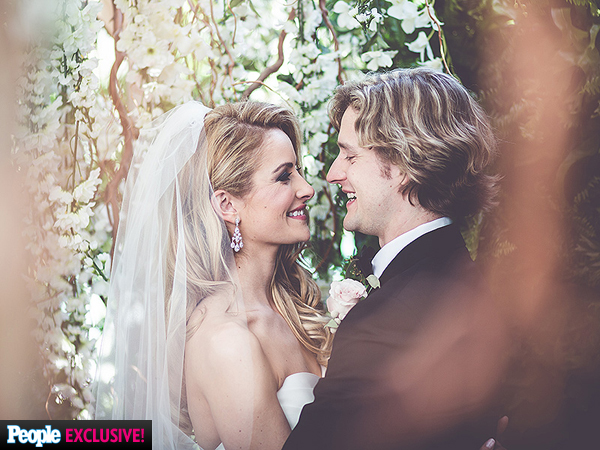 MICHAEL SIMARI
Olympic ice dancers Charlie White and Tanith Belbin were married on Saturday surrounded by greenery at the Planterra Conservatory in Michigan, so it's no surprise the couple's wedding cake had the same elegant, natural touch.

For their big day, White and Belbin—who got engaged during a vacation in Hawaii last year—opted for a four-layer vanilla cake with raspberry curd and vanilla buttercream decorated with fresh flowers from Sweet Heather Anne bakery in Ann Arbor.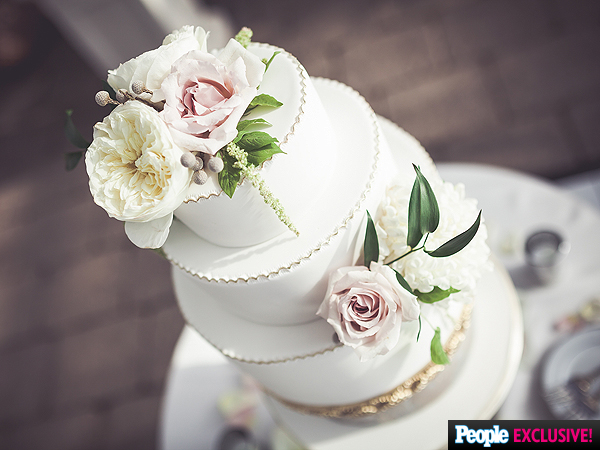 MICHAEL SIMARI
"It was clear that they had a very refined taste but simple and classic," cake designer Claudia Kimble tells PEOPLE exclusively. "A lot of times clients come with specific cakes they want designed but that particular one, we kind of proposed to them and they loved it."
Kimble decided to hand paint the cake's crimped edge with edible gold and elevate the cake on a metal lift for a modern twist.
"They liked the softness of using blush fresh flowers and the added touch of mixed metals," she says.
And when the bakery's owner, Heather Anne Leavitt, delivered the dessert at the event filled with 130 of the couple's friends and family members, it was "very well received," she says.
"So many family members were taking photos of the cake, which was great," says Leavitt. "And Tanith wrote us this really nice email the next day and told us how much she loved it. They're just a very sweet couple."
For all the details on White and Belbin's wedding, pick up the latest issue of PEOPLE, on newsstands Friday
—Ana Calderone, @anacalderone