Gwyneth Paltrow and Her Goop Team Dine at Little Goat in Chicago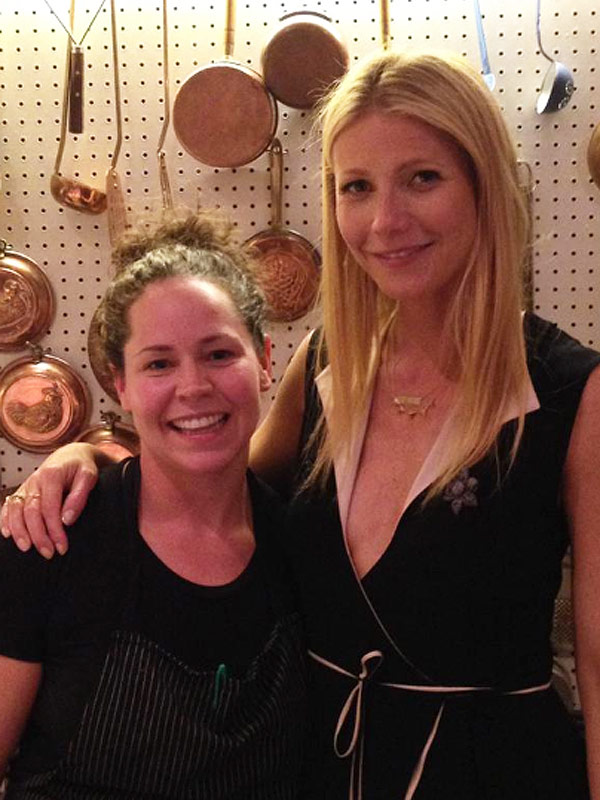 Courtesy Stephanie Izard
Gwyneth Paltrow is giving us serious food envy, yet again.

The actress is in Chicago for her latest Goop pop-up store and stopped by former Top Chef champ Stephanie Izard's Little Goat Diner Tuesday night to kick off the celebration — for what sounds like an unforgettable feast.
"So excited to welcome @goop to the goat" the restaurant's Twitter posted, while Paltrow took to Instagram to thank Izard and the restaurant for the hospitality. "@stephandthegoat Thank you for the most unbelievable meal last night, you and your team are so talented. What a total dream for us! #gooppopchicago #littlegoatxgoop"
Paltrow even posed for photos with Izard and the kitchen staff. "Tried to stand on chair to be as tall as @GwynethPaltrow …got scared I'd fall! fun havin @goop at @littlegoatdiner," the chef Tweeted.
The restaurant is known for putting delicious twists on comfort food dishes — French toast, fried chicken and a towering Mighty Goat Burger — but it looks like the Goop crew stuck to lighter fare. The special menu included green papaya salad, ramp marinated shrimp (Paltrow was even caught sneaking a few shrimp in the photo below!) and a kohlrabi salad to start, pan seared halibut and sauteed green beans for the main course and then a horchata rice pudding with a rhubarb semifreddo for dessert. The group sipped on Dom Pérignon.
—Morgan Gibson, @morgangibson