Jennifer Aniston Reveals She's Working on a Cookbook — Get All the Details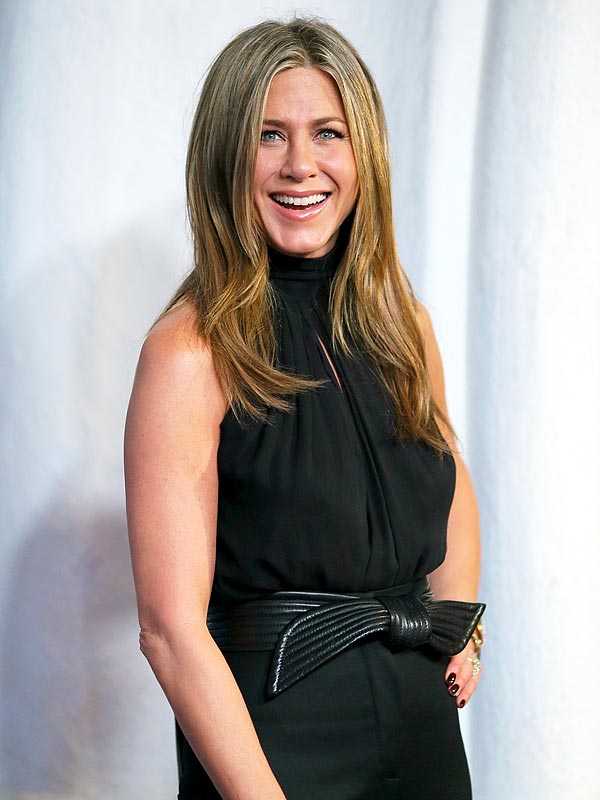 Mark Davis/Getty
"I could just make anything for a diet taste delicious."
O.K., Jennifer Aniston, you officially have our full, undivided attention.
In a new interview with Yahoo Beauty Editor-in-Chief, Bobbi Brown, Aniston opened up about beauty, self-esteem, plastic surgery and, drum roll please, the cookbook she's currently writing.
"I would like to do a lifestyle thing, for people who struggle with dieting. I could just make anything for a diet taste delicious," she told Brown, revealing she's just begun working on a cookbook. "I'm a good alchemist … I can mix certain things together that are all very healthy, but you don't feel like you're depriving yourself in any way."
Aniston also talked her fiancé, Justin Theroux, and more importantly, his "healthy," delicious margarita. That's right. Healthy and delicious.
"Justin actually makes the perfect margarita with [Don Julio 1942], because there's no agave, no sugar no mix," she said. "It's pure tequila, lime juice, a squinch of Cointreau. It's delicious." (New life goal: get invited to Aniston and Theroux's pad for happy hour.)
As for Aniston's food philosophy, she tries to eat lots of natural foods and avoid the "crap."
"Our generation knows what we should put in our bodies, and that we shouldn't be trashcans putting all sorts of crap in there," she said. "We know all the benefits of eating organic fruits and clean foods."
— Maria Yagoda, @MariaYagoda