Sally's Baking Addiction: Blueberry Lemon Scones Make the Perfect Summer Treat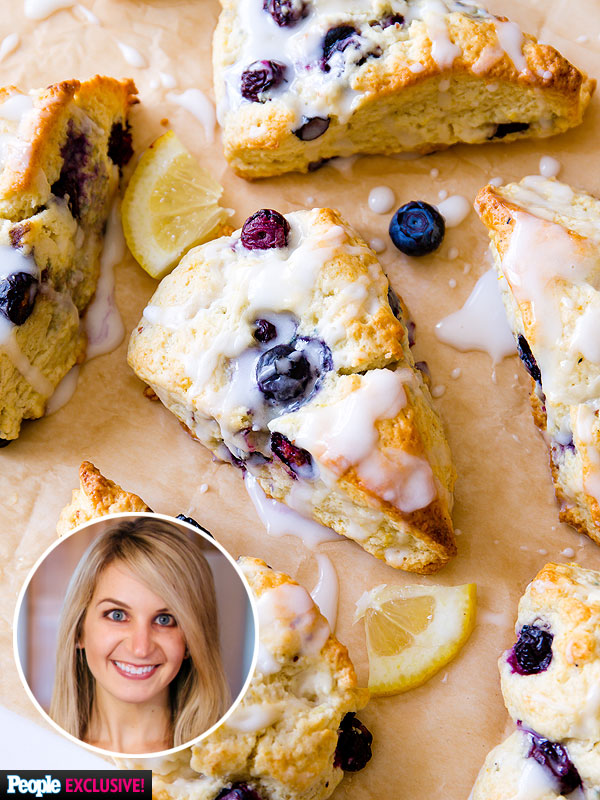 Jen Woodruff; Inset: Sally McKenney Quinn

Baking enthusiast Sally McKenney Quinn is the author of the popular blog and cookbook Sally's Baking Addiction as well as PEOPLE.com's newest food blogger. Check back each month for her latest easy-to-follow recipes! Warning: Don't read when hungry.

Not all scones are created the same.
Let me explain. I have always found scones to be a little, well, boring. I always wondered if maybe I just needed fancier tastebuds? My mind was instantly changed when I bit into the most perfect cream scone. I was working in Panera Bread's test kitchen and scones were next up for taste testing. They smelled so inviting, were lightly drizzled with glaze, and I could almost hear them calling my name. Upon first bite, I knew my mind was made up. I am now a scone enthusiast, I told myself.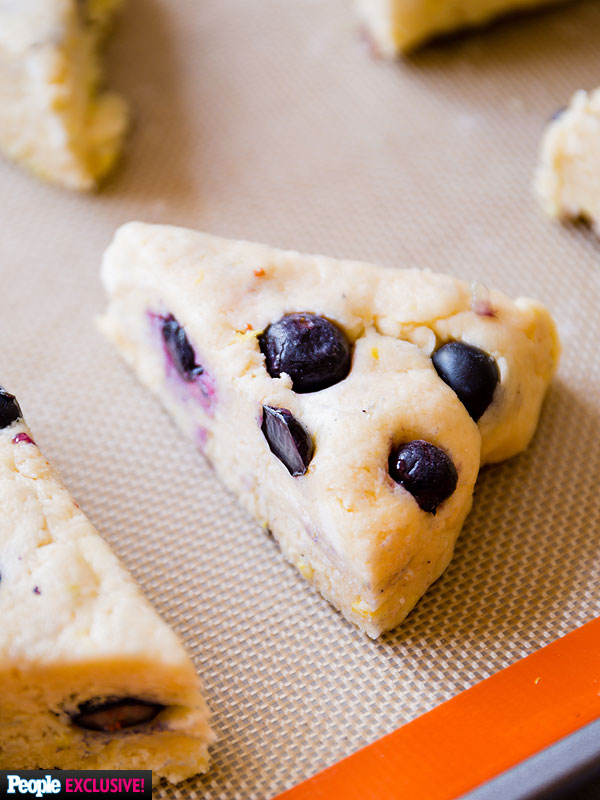 Sally McKenney Quinn

I got to working in my home kitchen and churned out several batches of scones over the subsequent months. I perfected a homemade scone that was moist and buttery inside with perfectly crumbly edges.
If done right, scones can melt in your mouth. And today I'm sharing my blueberry lemon version with you! They're filled with juicy blueberries and lemon zest and are finished with a sweet lemon glaze. Your summer mornings have never been quite so tasty.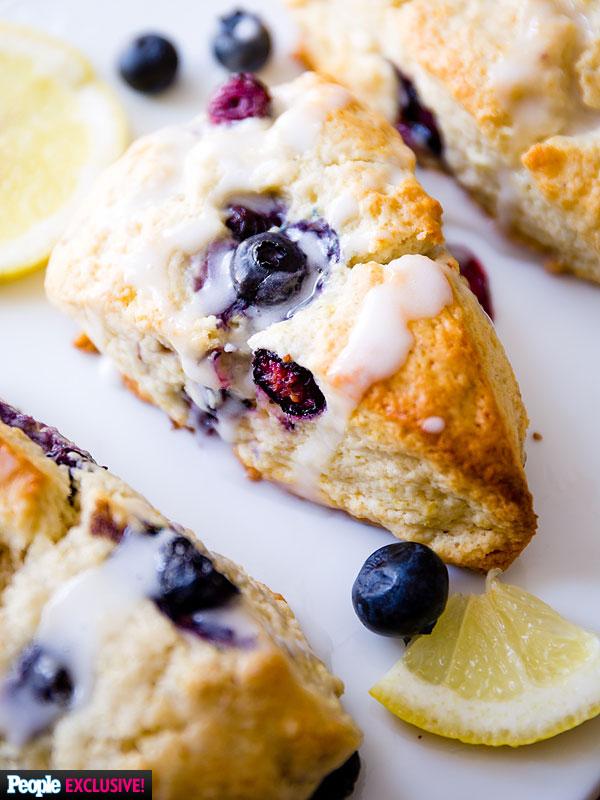 Sally McKenney Quinn

My one note for you before you get baking: I much prefer a scone made with frozen butter compared to just cold butter. Why? It's imperative to use cold butter in this scone recipe because when the little crumbs of butter melt as the scones bake, they release steam and create little pockets of air – this makes the scones a little airy on the inside while remaining flaky and crisp on the outside. The colder the butter, the more pockets of buttery goodness in your finished scones. Simply place a stick of butter in the freezer for 30 minutes ahead of time.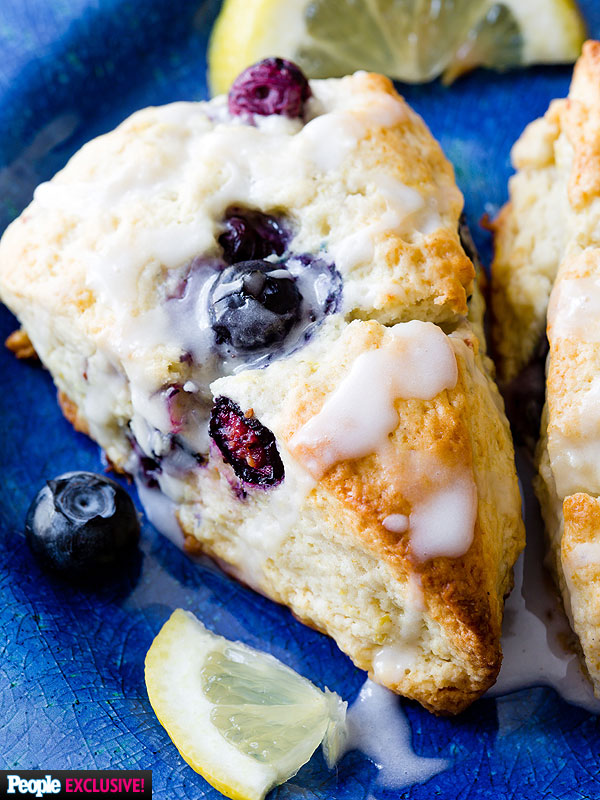 Sally McKenney Quinn

Sally's Blueberry Lemon Scones
Makes: 8 scones
To Make Scones:
2 cups all-purpose flour, plus more for hands and work surface
6 tbsp. granulated sugar
2½  tsp. baking powder
½ tsp. salt
zest of 1 large lemon
8 tbsp. unsalted butter, frozen
1/2 cup heavy cream
1 large egg
1 tsp. vanilla extract
1 cup blueberries (fresh or frozen)
To Make Lemon Glaze:
1 cup confectioners' sugar, sifted
2-3 tbsp. fresh lemon juice
1. Preheat oven to 400°F (204°C). Adjust baking rack to the middle-low position. Line a large baking sheet with parchment paper or a silicone baking mat. Set aside.
2. In a large bowl, whisk 2 cups flour, the sugar, baking powder, and salt. Add the lemon zest and whisk together again. Grate the frozen butter (I used a box grater; a food processor also works). Toss the grated butter into the flour mixture and combine it with a pastry cutter until the mixture resembles coarse meal. Set aside.
3. In a small bowl, whisk the cream, egg, and vanilla together. Drizzle it over the flour mixture and then toss the mixture together with a rubber spatula until everything appears moistened. Slowly and gently fold in the blueberries. Try your best to not overwork the dough at any point. The dough will be a little wet. With floured hands, work the dough into a ball as best you can and transfer to a floured work surface. Press the dough into a neat 8″ disc and cut into equal wedges with a very sharp knife. Place the wedges onto the prepared baking sheet.
4. Bake for 20-25 minutes or until lightly golden and cooked through. Remove from the oven and allow to cool for a few minutes. While the scones are cooling, whisk together the glaze ingredients until smooth. Drizzle over warm scones.
5. Scones are best enjoyed right away, though leftover scones keep well at room temperature for 2 extra days. Scones freeze well, up to 3 months.
Prep time: 20 minutes
Total time: 45 minutes