Burger King Debuts Red Samurai Burger in Japan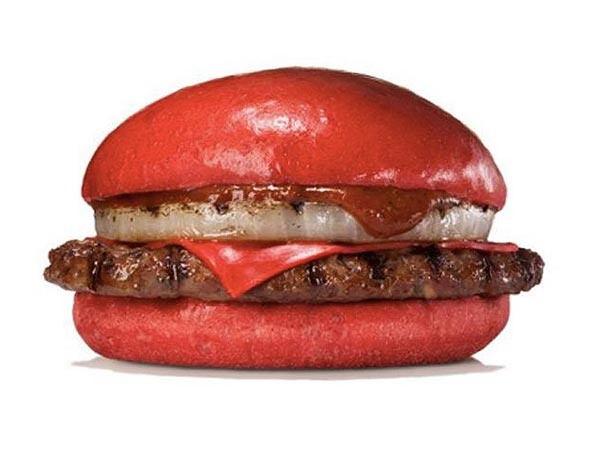 Courtesy Burger King Japan
First, Burger King brought the black burger (made from squid ink) to Japan.
Now, they're bringing the red.
Burger King is set to add an Aka Samurai burger — aka means red in Japanese — to its menu on July 3.
The bun's bright red hue comes from adding tomato paste to the ingredients (no ketchup necessary!). Nestled between the bun is either a slab of 'Samurai Beef' or 'Samurai Chicken', a slice of red chesse, both covered in chili-flavored 'angry' sauce.
Clearly, from the bright color to the spicy sauce, this burger is not for the faint of heart. But with options like the aforementioned black burger, a fried-frog burger, and a toppling Tokyo Tower-inspired burger on Japanese menus already, the country is clearly up to the challenge.
Would you try it? Sound off in the comments!
—Diana Pearl, @dianapearl_