Curtis Stone's Veggie Flatbread Sandwich Makes the Perfect Summer Lunch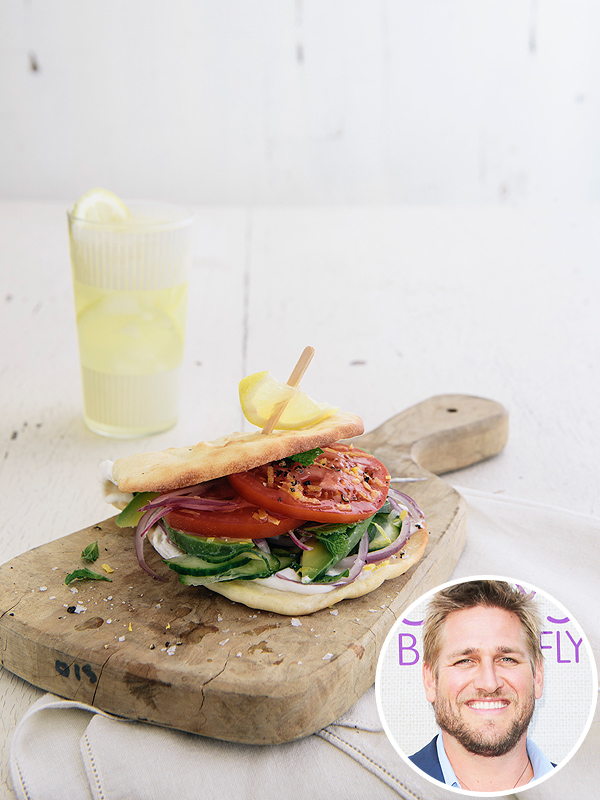 Ray Kachatorian
Burned out on barbecue? We're here to help.

While July 4th is traditionally reserved for hearty fair like grilled sausages, ribs, burgers and mayo-based salads, Curtis Stone proposes an easy lunch that takes advantage of summer's bounty — and ingredients you have lying around.
"The cool flavors of cucumber, lemon and mint make this sandwich a great choice for a light lunch," Stone says in his new cookbook, Good Food, Good Life. "For added protein, I throw in a sliced soft- or hard-boiled egg or leftover grilled chicken or lamb."
Stone's recipe is featured alongside easy summer dishes and entertaining ideas in PEOPLE's new Summer Food Special Edition, available now on newstands.
"Cooking should be chilled-out," Stone says. "There shouldn't be too many rules."
We completely agree — and that's why were obsessed with this exceptionally "chilled-out" recipe.
Veggie Flatbread Sandwich with Feta-Yogurt Spread
Serves 4
6 oz. feta cheese
1⁄2 cup plain Greek yogurt
Kosher salt and freshly ground black pepper
4 flatbreads or naan, warmed
1⁄4 English (hothouse) cucumber, thinly sliced
1⁄2 small red onion, thinly sliced
1 avocado, halved, pitted, peeled and sliced
1 tomato, sliced
1⁄3 cup fresh mint leaves, coarsely torn
1 lemon
1. In a food processor, combine the feta and yogurt, and process until smooth and creamy. Season to taste with salt and pepper.
2. Spread the feta-yogurt blend over the flatbreads. Arrange the cucumber, onion, avocado and tomato slices over one half of each bread. Season with salt and pepper. Top with the mint. Finely grate some lemon zest over the filling, and then halve the lemon and squeeze some juice over.
3. Fold the bread over the filling, cut the sandwiches in half and serve.
Adapted from "Good Food, Good Life" by Curtis Stone. Copyright ©2015 by Curtis Stone. Published by Ballantine Books, a division of Random House LLC.
—Maria Yagoda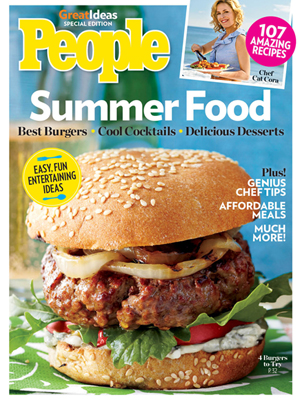 Pick up People's Summer Food special edition, with more than 100 easy and delicious recipes from your favorite chefs and celebs, in stores now or available for download at peoplespecials.com.