Nick Jonas and Top Chef Alum Sam Talbot Fight Back Against Diabetes Misconceptions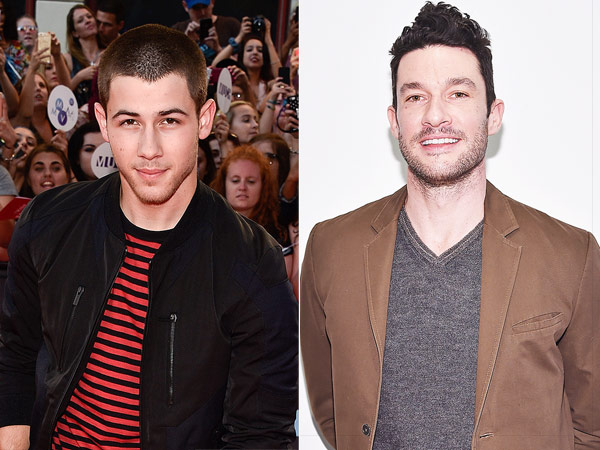 Getty
"What did you eat that gave you diabetes?"

In an emotional statement, Nick Jonas cites one of many ignorant questions people ask him about having type 1 diabetes, a chronic autoimmune condition with no known cause or cure. Widespread misconceptions about the disease—which many conflate with type 2 diabetes—is just one of the reasons that Jonas is teaming up with former Top Chef contestant Sam Talbot, who also has type 1, and others to launch Beyond Type 1, a non-profit dedicated to raising diabetes awareness and eradicating stigma.
"Nearly ten years ago my life changed dramatically when I was diagnosed with type 1 diabetes," Jonas says about his 2005 diagnosis at age 22. "Since then, I learned how to manage and live well with this disease and made it my mission to speak openly about it with the hope of helping others deal with the struggles of managing diabetes in their own life."
Jonas is well-versed in the unique struggles — and misconceptions — facing people living with type 1. Just last week, the singer got into a heated Twitter back-and-forth with the fitness company CrossFit, which Tweeted a fake Coke advertisement that read "Open Diabetes."
"Although it's been difficult to deal with the misinformation out there, I always found a way to not let the lack of knowledge surrounding diabetes affect me," Jonas says. "I can't do it anymore."
Top Chef alum Sam Talbot, who was diagnosed at age 12, is joining the initiative as well, which will not only work to spread awareness but also raise funds for research to find a cure.
"Living with type 1 practically my whole life, I have always wanted to erase the black cloud and the stigma that goes along with the word 'diabetes,'" Talbot opens up to PEOPLE. "It is a way of life for me, not a hindrance but a lens through which I see the world and it's important to not only educate but really celebrate the people affected."
The process will be anything but easy.
"We have a long way to go in the education of both type 1 and type 2 diabetes, and in that lack of knowledge is the even harsher reality that we are still very far from a cure," Jonas says. "I am confident we will get there someday, but it will take a lot of people doing what they can to help. We are strong together."
— Maria Yagoda, @mariayagoda