Someone Made a Record Using a Tortilla—and It Actually Plays Music (VIDEO)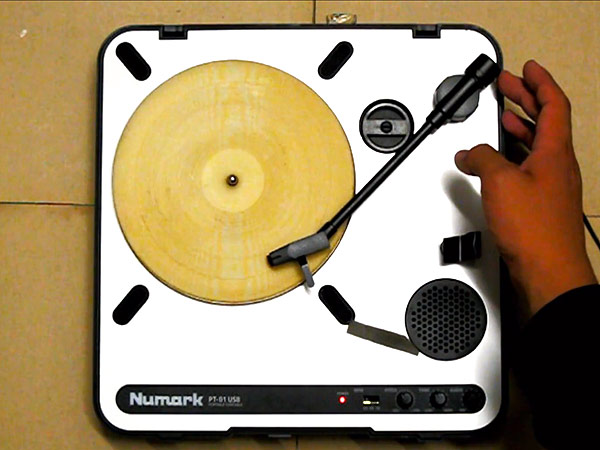 YouTube
Not since Anna Kendrick's "Cups" has an item found on a kitchen counter made such sweet, sweet music.

Reddit user UpgradeTech made an actual, functional record out of an uncooked flour tortilla, posting a video of his results. While the tortilla-manufactured sound of "Jarabe Tapatío"(otherwise known as "The Mexican Hat Dance") isn't as smooth as it would be from a record made out of a non-food item, the feat is extremely impressive.
UpgradeTech also posted a step-by-step guide on how to make your very own tortilla record. You can chose any tune you'd like, though he notes some guidelines on "the ideal song to put to a tortilla" — it should have a strong rhythm, with a modulated voice and words spoken distinctly.
And the question we were all thinking: Is the tortilla still edible after it plays the song?
Yes, thank God.
"The tortillas are edible, but taste rather burnt where the laser has to work harder to slice apart the edges," he notes. "Of course, cooking them removes the possibility of playing them."
—Maria Yagoda