Sally's Baking Addiction: Strawberry Swirl Yogurt Pops Taste Just Like Summer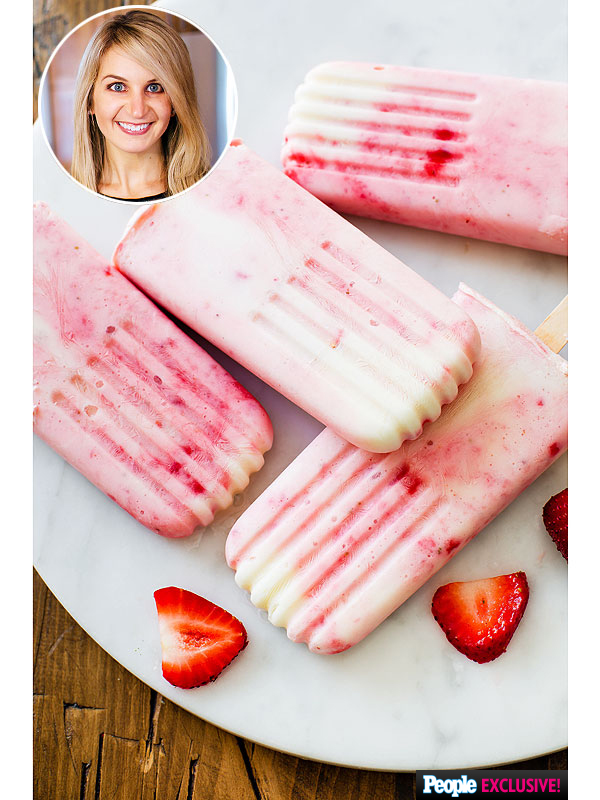 Sally McKenney Quinn
Baking enthusiast Sally McKenney Quinn is the author of the popular blog and cookbook Sally's Baking Addiction as well as PEOPLE.com's newest food blogger. Check back each month for her latest easy-to-follow recipes! Warning: Don't read when hungry.

If there is one treat you make this summer, let these fruity popsicles be it. Today I'm sharing the ultimate warm weather treat. Not only will these swirled popsicles cool you off as the temperatures rise, they're made with only 3 simple ingredients. AND (this is the best part!) they won't ruin your diet. Consider these yogurt popsicles your swimsuit's best friend.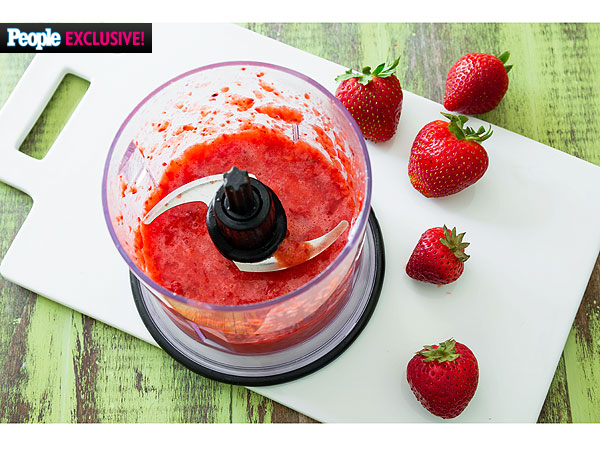 Sally McKenney Quinn
This recipe is easily adaptable to create an assortment of healthy popsicles! In fact, I've made them a dozen times in the past few weeks switching up the fruit and yogurt combinations. Instead of strawberries, try using 2 cups of blueberries, chopped mango, or raspberries. For the yogurt, I typically use vanilla Greek yogurt for its flavor, thick texture, and protein punch. To really kick up the fruit flavor, use strawberry flavored (Greek or regular) yogurt instead.
Kids love them, adults feel good eating them, and they're a snap to throw together. Turn off that oven and go get yourself a popsicle mold!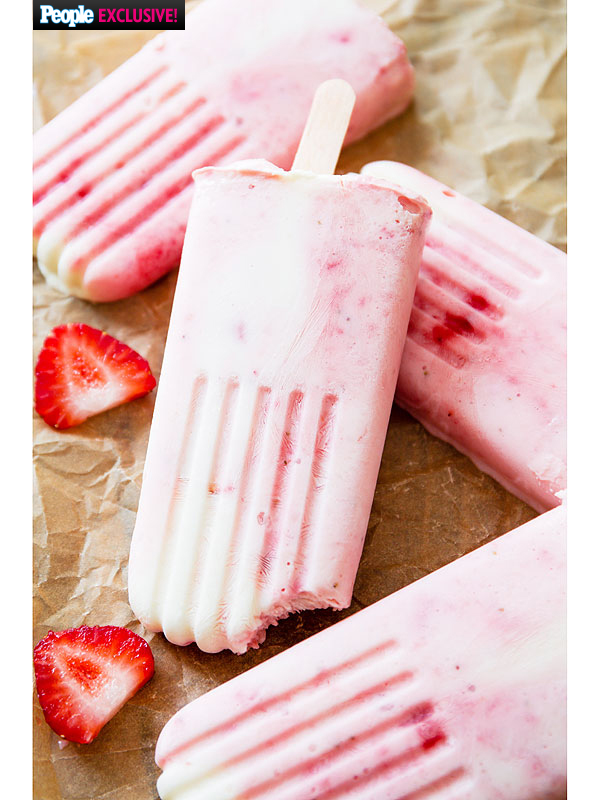 Sally McKenney Quinn
Strawberry Swirl Yogurt Popsicles
Makes 6 popsicles
2 cups sliced strawberries
2 Tbsp. agave or honey
2 cups vanilla Greek yogurt (or any flavor)
Special Equipment:
Popsicle mold
1. Blend the strawberries in a food processor or blender on high speed until nearly liquified into a smoothie-like consistency.
2. Pour the thick strawberry liquid into a large bowl. Stir in the agave/honey. Add the yogurt and very gently mix everything together. If you want a tie-dye, swirly look to your popsicles– do not fully blend the yogurt and strawberries. You want those patches of white and pink. The mixture will be thick. Taste it. If you want it sweeter, you can add a little more agave/honey.
3. Pour mixture evenly into each popsicle mold. If your popsicle mold has slots for sticks, you can insert them before freezing – if not, freeze for 2 hours, then put a wooden popsicle stick in the middle. Continue to freeze for an additional 4-6 hours or overnight.
4. Run popsicle molds under warm water to easily remove.
Prep time: 10 minutes
Total time: 6-8 hours