Bethenny Frankel Opens Up About 'The First Real Home' She's Ever Had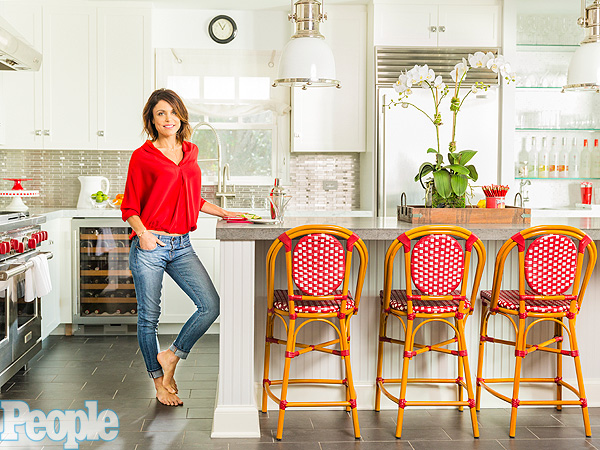 Larsen & Talbert
She's one of the most famous Real Housewives on television but in this week's PEOPLE Bethenny Frankel admits she never felt like she had a home – until now.
"This is the first real home I've had in my entire life," says Frankel, 44, of the new Bridgehampton, New York farmhouse she purchased in April. "I've moved around so much. And in the places I've rented, I hardly ever wanted to put pictures up because I didn't feel like it's mine."
Her new country home, which has five bedrooms (two of the bedrooms have been converted) plus a guest cottage, is the house she's always dreamed of. "Everything here is easy," she says. "I'm not worried about people spilling stuff."
It's become her haven, from both the onscreen drama of this season's The Real Housewives of New York City, as well as the domestic drama of her never-ending divorce with estranged husband Jason Hoppy. The two are still battling over money and the Tribeca apartment, which even now she admits, "never felt like home."
Her new place, which she says "represents peace and freedom," however, does. "It's like the Destiny's Child song "Independent Women, Pt. 1″: 'Shoes on my feet, I bought 'em. I depend on me.'" she says. "I wanted to make it mine.
That means parties featuring her $5 Dora The Explorer sprinkler for her daughter, Bryn, 5, and for her pals, casual cookouts and cocktails. "In New York, you're always on the move," says Frankel. "Here, it's more fun to be home."
For more on Bethenny Frankel and her new Hamptons home, pick up week's issue of PEOPLE, on newsstands Friday
–Liz McNeil