Why George Clooney Is the Perfect Dinner Guest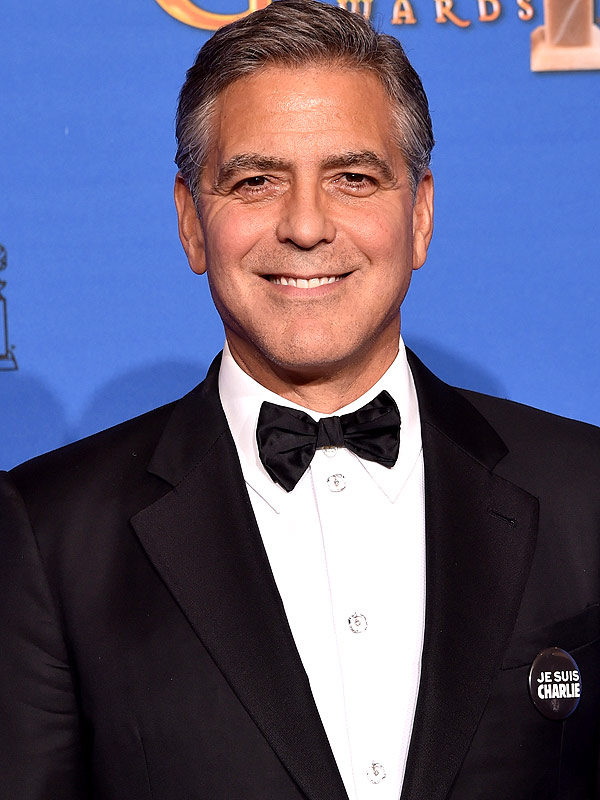 Getty
Ladies be prepared to weep into your marigolds. George Clooney is not only Sexiest Man Alive material—he also does the dishes.

That was the welcome discovery when author and broadcaster Kathy Lette invited George and Amal Clooney over for a dinner party.
"He clears the table and stacks the dishwasher," the London-based author tells ITV's Lorraine show, adding: "Forget the Kama Sutra, that's all you need to know, be domestic!"
The newlyweds were guests of Lette and her barrister husband Geoffrey Robertson QC, who is the founder of Doughty Street Chambers where Amal works as a human rights barrister.
Lette, who has written 11 international bestsellers and is known for brash wit, had nothing but kind words to say about her husband's most famous employee.
"She's wonderful, she's the most intelligent, beautiful, kind, compassionate girl," she gushed on the show, which aired Thursday morning. "He's so lucky to have her—I'd marry her!"
In a twist of fate, the Australian-born author revealed that she once turned down a date with the famous actor.
"I met George years and years ago before he was famous and he asked me out for coffee one day and I said no!" she says.
It wasn't until she was at home, looking after two young children, and watching ER many years later that she realized her lost opportunity.
"I screamed, I cried, I lay in the fetal position and sobbed for two months," jokes Lette who has been married to her husband for 26 years.
Currently promoting her current novel, Courting Trouble, which Lette describes as "part legal thriller, part romance," the author couldn't be happier for her pal Amal.
"They're really in love," she says. "And it's a total fairytale romance."
—Monique Jessen, @moniquejessen