Couple Named Burger and King Get Married in a Fast Food-Themed Ceremony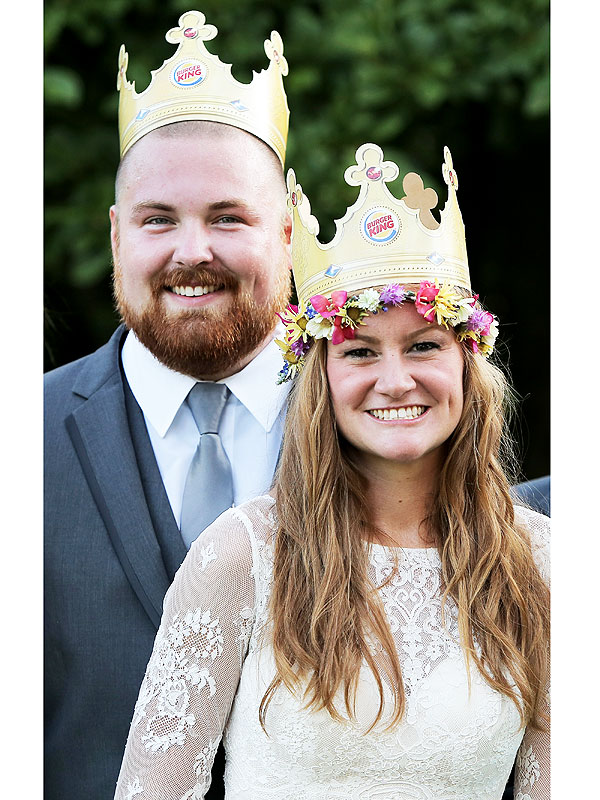 Tasos Katopodis/Getty
It's a match made in fast food heaven.

You may remember Joel Burger and Ashley King, the Illinois couple whose wedding announcement grabbed headlines in April, recognizing that their union marks the beginning of the Burger-King dynasty.
Well, on Friday, the childhood sweethearts made it official, tying the knot in a Burger King-themed ceremony paid for by none other than the fast food chain itself. The couple, as well as their wedding party, wore the chain's signature paper crown hats, and the groomsmen donned BK t-shirts beneath their suits. Even the cocktails carried on the theme, with Burger King koozies and mason jars.
Hey, it's your wedding! Why not have it your way? (Har, har.)
In an interview with Today, the bride said she is taking her husband's last name to officially make them the Burgers, but the groom assured "[…] it forever will be Burger King." We admire their dedication.
—Shay Spence