Rebel Wilson Is Killing the 'No Sugar Challenge'!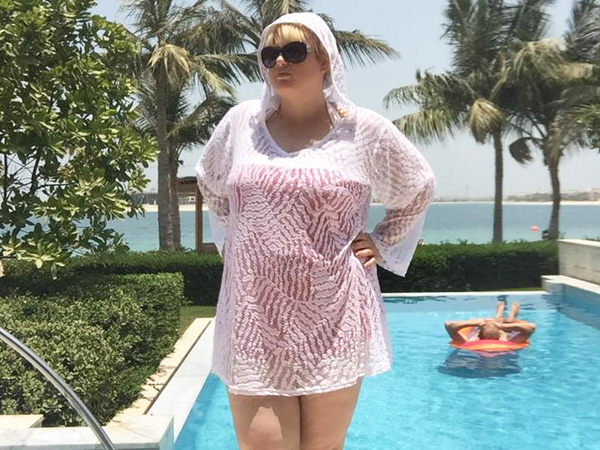 Courtesy Rebel Wilson
If we were to forego refined sugars for 20 days, we'd be lucky to fare as well as Rebel Wilson, who's been Tweeting her hilarious no-sugar "diary."
The Pitch Perfect 2 actress, 35, announced her ambitious intentions on July 1. "I'm starting a 'no sugar' challenge today!! I'll let you guys know how long I lasted for!!" she wrote.
Five days later, Wilson posted an update: She was still going strong, though she faced a serious amount of temptation. "NO (refined) SUGAR CHALLENGE DIARY: it's been 5 days, went to see Magic Mike, all those shiny G's made me think of skittles … resisted," she wrote.
While traveling in Dubai two weeks later, the actress posted a cute poolside selfie, and then yesterday a "desert selfie" (with a falcon, naturally) affirming that she was still killing the challenge: "No sugar today but plenty of desert."
Alas, the stress of travel makes us all do crazy things, and Wilson is apparently no exception. Her 20-day sugar-free streak came to an end after an aggravating cab incident.
"I lost the NO (refined) SUGAR CHALLENGE after 20 days … had a scary taxi ride and succumbed to ice-cream & Mars Bar … but back on wagon."
But Wilson is still a winner in our book. Twenty days without refined sugars is a true accomplishment. And she's back at it!
—Maria Yagoda