Happy National Junk Food Day! Celebrate by Deep-Frying Your Lasagna (and All Your Pasta…)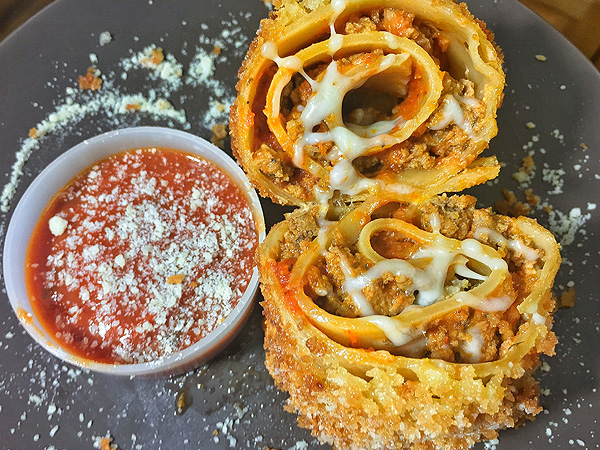 Peep My Eats/Jeremy Batista
If you're not deep-frying your lasagna, you're doing it wrong.
Jeremy Batista, the evil genius behind the deep-fried Big Mac and creator of the food blog Peep My Eats, isn't satisfied by your average lasagna dish. Why not fry each noodle, he thought, before smothering the whole thing in cheese and posting a simple step-by-step guide. (It should be noted that in Batista's world of deep-fried s'mores and bacon-wrapped, macaroni-stuffed meatballs, National Junk Food Day is every day.)
"Everything tastes better deep-fried!" Battista tells PEOPLE, dropping truth bombs left and right. "It's quick. It's simple. And you can deep fry pretty much anything."
As it turns out, creating elaborate, grotesquely high-fat snack foods isn't so difficult. Batista breaks down the steps for his majestic lasagna rolls in a simple blog post: all you need is lasagna pasta, ground beef, tomato sauce, cheese, eggs and bread crumbs. Oh, and an unquenchable sense of adventure.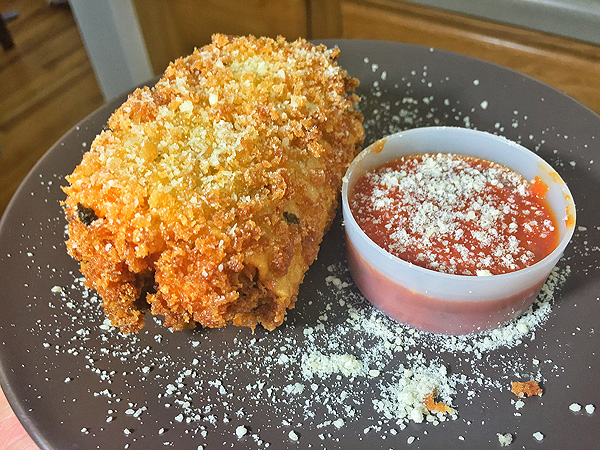 Peep My Eats/Jeremy Batista
Here's the fifteen second recipe:
If even that seems too difficult, don't worry — Battista's still got you. Last night, he posted a recipe for deep-fried chicken alfredo balls for when you're stuck with a massive amount of leftovers that are lacking that je ne sais quoi factor, a.k.a. deep-friedness.
We've come to the following conclusion — pasta can be (and deserves to be) deep-fried.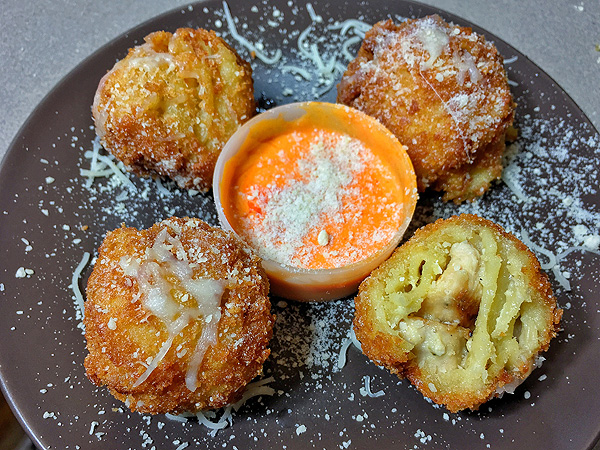 Peep My Eats/Jeremy Batista
Just make sure to heed Batista's advice. "Make sure your oil is hot enough before you put anything in," he tells PEOPLE.  "You don't want your food just sitting in the oil waiting for it to heat up."
Editor's note: If you don't have any lasagna or leftover chicken alfredo on hand, open a can of Chef Boyardee. That's right, this dude just made the mini raviolis relevant again with a quick deep-fry.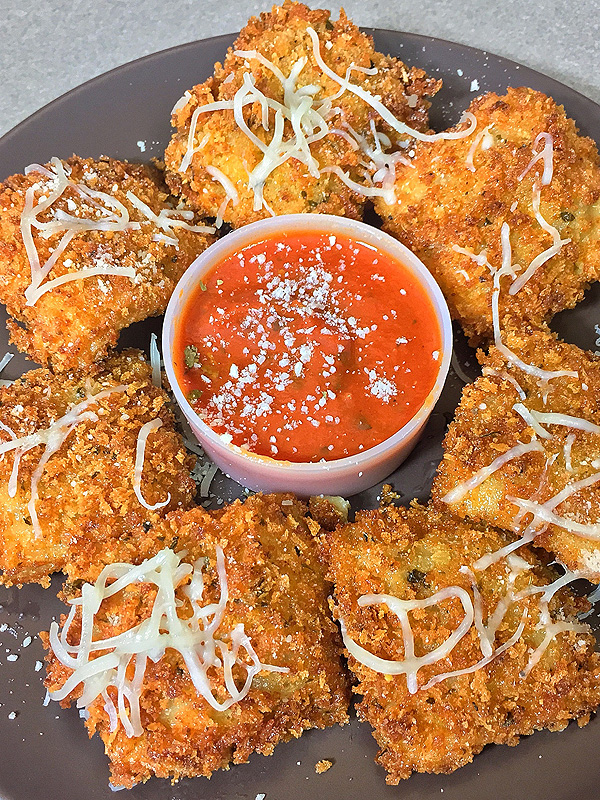 Peep My Eats/Jeremy Batista
—Maria Yagoda, @mariayagoda