Celebrity Trainer Harley Pasternak: What Is Muscle Fatigue and Why Is It Important?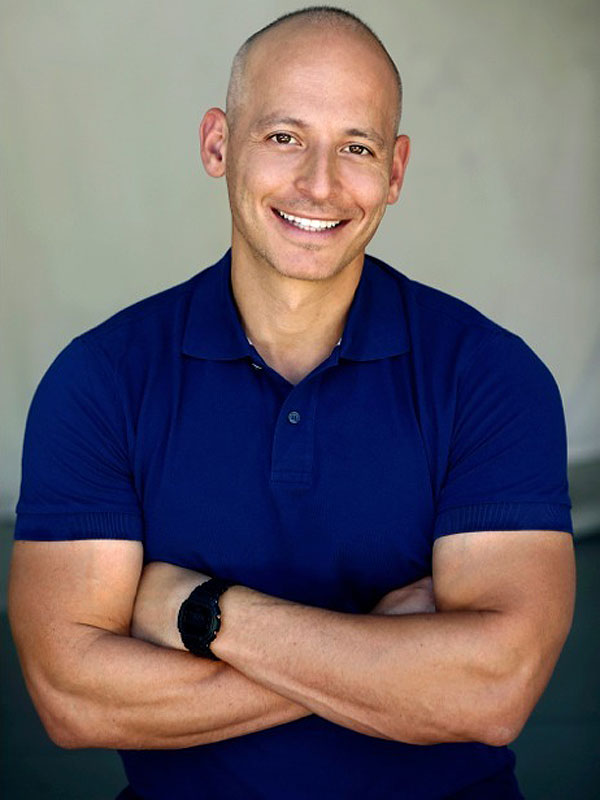 Courtesy Harley Pasternak
Harley Pasternak is a celebrity trainer and nutrition expert who has worked with stars from Halle Berry and Lady Gaga to Robert Pattinson and Robert Downey Jr. He's also a New York Times best-selling author, with titles including The Body Reset Diet and The 5-Factor Diet. His new book 5 Pounds is out now. Tweet him @harleypasternak.

Resistance exercise, aka strength training or weight-bearing exercise, involves using your own body weight or another weight to create resistance you work against. Your body weight comes into play when you're doing pushups, calisthenics, Pilates, and some forms of yoga. Or you can use dumbbells, a kettle ball, exercise bands, or an exercise ball. Different resistance exercises build the strength and endurance of specific muscles or muscle groups.
The program I recommend to my clients (and featured in my book 5 Pounds), works all the major muscle groups, helping create a beautifully sculpted body. Resistance training also helps raise your metabolism, so you burn more calories, and—assuming you're eating adequate protein and not overdoing the calories—banish body fat.
RELATED: Celebrity Trainer Harley Pasternak: The Reason You're Always Hungry, and How to Fix It
Less Is More
So how much time do you have to invest in resistance exercise to get these benefits and many others? My philosophy is to do the least you have to do in the shortest amount of time to get the results you want. That could involve just 5 minutes per session, three to five days a week. Nor do you have to strain—and risk injury—using the heaviest weights you can handle. Instead, doing more repetitions with lighter weights, meaningless resistance, can yield comparable results.
Fatigue Those Muscles—to a Point
When you perform one resistance exercise for 10, 20, 30 or more reps, depending upon your fitness level and the weight the muscle or group of muscles is resisting, your muscles naturally get tired. When an individual muscle or muscle group is fatigued, meaning you can work it no more or only with great effort, it's telling you that it's time to stop, rest for a moment, and move on to another exercise. Unlike your brain, your muscles have no desire to compete. When they're done, they'll tell you. This is known as local fatigue: The muscle is tired. In contrast, aerobic exercise produces general fatigue: You're tired.
RELATED: Celebrity Trainer Harley Pasternak: The Key to Sexy Summer Abs
The Value of Muscle Fatigue
By reaching local muscle fatigue, but not going beyond, you slightly tear the fibers in the muscle. That's a good thing. Deliberately stressing the fibers actually stimulates them. In the next day (or up to three days), the muscles recover, mend themselves, and bounce back slightly stronger than they were before. That's why you need to give a muscle or muscle group at least 24 and up to 72 hours before stressing it again. And forget "no pain, no gain!" Push yourself as much as you can, but stop short of feeling pain. That doesn't mean you won't be working hard for at least 5 minutes.
The Importance of Consistency
You need to do resistance exercise on a regular basis. Only with regular workouts, properly spaced out, will your endurance and strength increase over time. Sporadically picking up weights or doing pushups won't produce a significant long-term impact and actually increases the likelihood you'll strain a muscle or worse.
RELATED: Celebrity Trainer Harley Pasternak: A Weight-Loss Secret That Doesn't Require a Workout
A few caveats: Being dehydrated or not having eaten for several hours before a workout also fatigues your muscles, but not in a good way. Be sure to drink water and have a snack or meal a couple of hours before. Illness, like the flu, could also fatigue your muscles. Best to skip a workout at such a time. Bottom line: Listen to your body.