Hollywood at Home: Inside Scandal Star Katie Lowes' 1920s Bungalow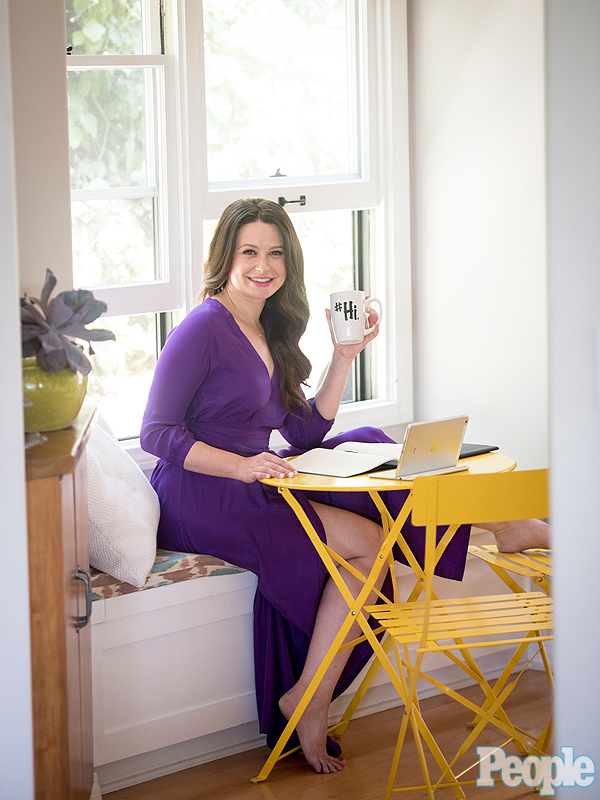 Paul Costello
When she's not on set shooting her hit show Scandal, Katie Lowes likes to cozy up in her 1922 Craftsman-style "cabin meets bungalow" in Los Angeles.

"We are huge partiers," says the actress, who is married to fellow actor Adam Shapiro. "We have people over all the time. The weather is so great, so usually we have all the doors open, and people are inside and outside."
The couple even put in a fire pit, which provides the perfect area to "roast marshmallows after a really classy dinner party," she says.
After moving in nearly a year ago, Lowes and Shapiro purchased a mix of new and vintage pieces, including a custom-made metal dining room table. But mostly they steer clear of bells and whistles.
Describing their style as "more minimalist than anything," Lowe says the duo's white bedroom is "for peace and tranquility and relaxing."
But it was the expansive garden — which originally came without irrigation or lighting — that Lowes spent the most time perfecting. She planted grapefruit, orange and lime trees alongside pre-existing olive and loquat trees.
Now she can get her citrus fix whenever she wants. "This morning, I walked down to my lemon tree and I had a grapefruit from my grapefruit tree," she says. "Whenever people come over, I just go and pick stuff. It's so awesome!"
–Melody Chiu, @chiumelo