EXCLUSIVE: Russell Simmons on His House in the Hollywood Hills: 'I Want to Come Home and Feel Peaceful'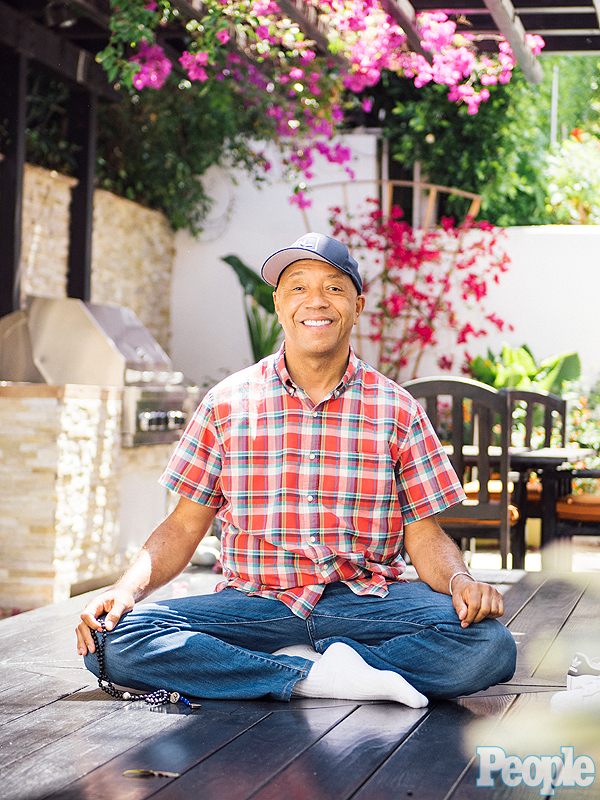 Paul Costello
For native New Yorker Russell Simmons, moving to Los Angeles two years ago offered a change of pace — and scenery.

"It's beautiful," the cofounder of Def Jam Recordings and creator of the Phat Farm fashion line tells PEOPLE. "The Spanish houses have flowers growing all over them." Simmons chose one of them for himself: a five-bedroom, almost 6,000-sq.-ft. home with Mediterranean architecture in the Hollywood Hills to be closer to his daughters Ming, 15, and Aoki, 12, who live nearby with his ex-wife Kimora Lee Simmons.
In addition to some of his favorite furniture pieces, the 57-year-old music mogul also brought with him his continued thirst for enlightenment.

Paul Costello
"I believe deeply that the pursuit of happiness is the pursuit of stillness," says the spiritual Simmons, who practices yoga once a day and and meditates twice daily — and who just launched a free app called Meditation Made Simple. "This house is designed to help me in my quest for inner peace. That's why it has images of the pursuit of self-realization."
He's referring to the symbols of Eastern philosophy throughout the space, like the many Buddha statues he "fell in love with" on his various travels. Simmons is also proud of his art collection, which includes an original of Shepard Fairey's "Hope" poster (the iconic portrait of Barack Obama), as well as a giant Jean-Michel Basquiat-Andy Warhol collaboration.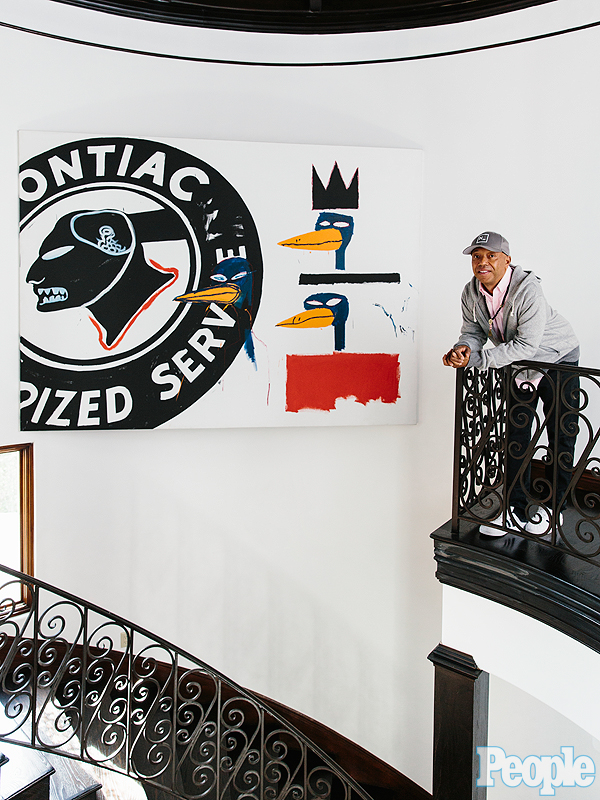 Paul Costello
Although Simmons mostly meditates in his bedroom — "I get up, light a candle, sit up and meditate" — he heads outside to practice yoga on the days he can't make it to a studio. His back patio is quiet and serene, with a Buddha fountain that trickles recycled water. "I like to be surrounded by things that inspire me to continue on my path," he says.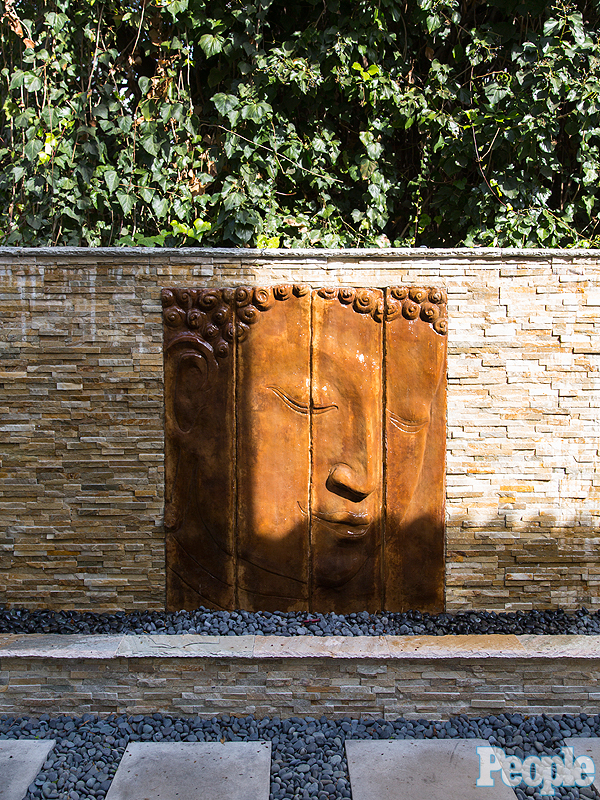 Paul Costello
—Stephanie Emma Pfeffer @StephEmmaPfeff
Check Out Harry Connick Jr.'s Favorite Room