Bake It Off: Consider These Taylor Swift–Inspired Cakes a Sweet Start to Your Day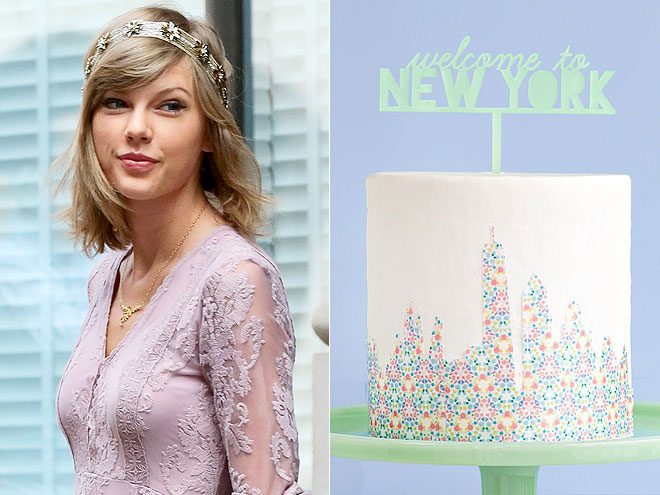 Fame Flynet; Courtesy Sprinkles for Breakfast
Taylor Swift fans, grab a fork! The pop star's songs are taking on a form of a different kind—and no, we're not talking the singer's recent merger with Apple Music.
While we're used to seeing Swift's catchy lyrics all over Tumblr and on the shirts of many a fan at her shows (remember #TAYLORgating?), this just takes the cake …
Well, because it is cake.
Lindsay Nathanson, the blogger and baker extraordinaire behind the dessert destination Sprinkles for Breakfast, created a handful of cakes to pay tribute to Swift and her 1989 album.
"A couple of months ago I found myself in a little bit of a design rut," Nathanson tells PEOPLE. "I felt like I was doing the same thing over and over again, and I wanted to try something new."
The blogger turned to music for inspiration. "When I turned on the 1989 album to start brainstorming, the idea just presented itself," she says.
Sweet deal! Scroll through to see all of the lyrically inclined cakes, along with the song lyrics that inspired their design—and check out her Sprinkles for Breakfast feed on Instagram. Nathanson tells us she'll be releasing even more Swift-inspired cakes in the coming weeks.
"Music is such an amazing source of inspiration," she says, "So the possibilities are endless."
1. "A kaleidoscope of loud, heart beats under coats. And it said …Welcome to New York."
2. "But I got a blank space baby … and I'll write your name."
3. "That red lip classic thing that you like."
4. "Two paper airplanes … flying … flying … flying."
5. "Still got scars on my back from your knife …"
—Grace Gavilanes