Now You Can Really Gobble Up Prince George (in Marshmallow Form!)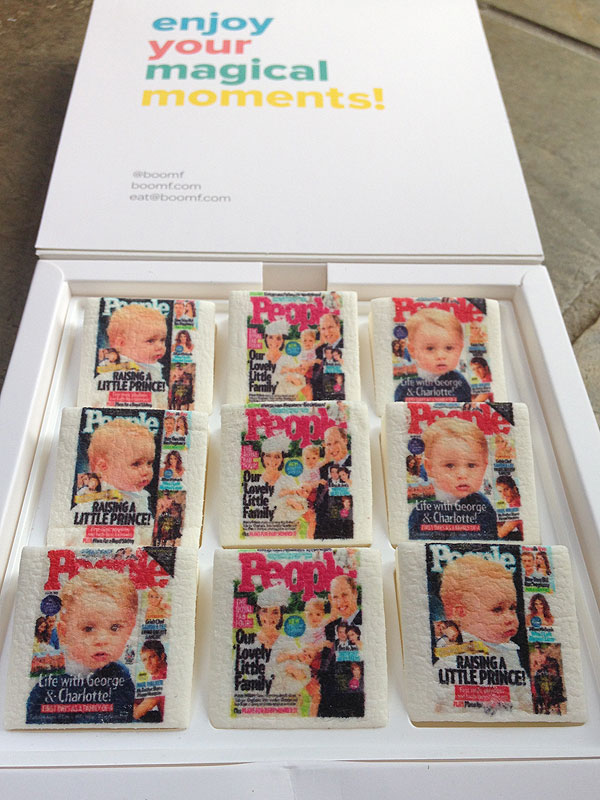 Simon Perry
Who says the twos have to be terrible?

Now that the world's cutest future king has officially celebrated his second birthday, we've got something different in mind to call the year to come: the Tasty Twos.
With his squishable cheeks and toothy grin, we already knew Prince George was positively yummy. And thanks to his uncle James Middleton—Princess Kate's younger brother—we figured out how to make him even sweeter.
Middleton, 28, runs the start-up confectionary company boomf, which allows customers to print personal photos on "magical mallows"—and they're available for delivery worldwide. (Two words: free shipping!)
Middleton, who calls himself "Wonka-in-Chief," set up the company with "Chief Edible Officer'"Andy Bell in November 2013. The entrepreneur says he made the first thousand orders himself. Now, the expanded company, which operates in Berkshire next door to his parents' Party Pieces firm, has shipped a total of eight tons of marshmallows boxed in sets of nine .5-ounce squares.
We ordered a set, brightly adorned with three different PEOPLE covers George has starred on in the last year. The adorably packaged box is $25, but Americans should allow up to 15 days for shipping.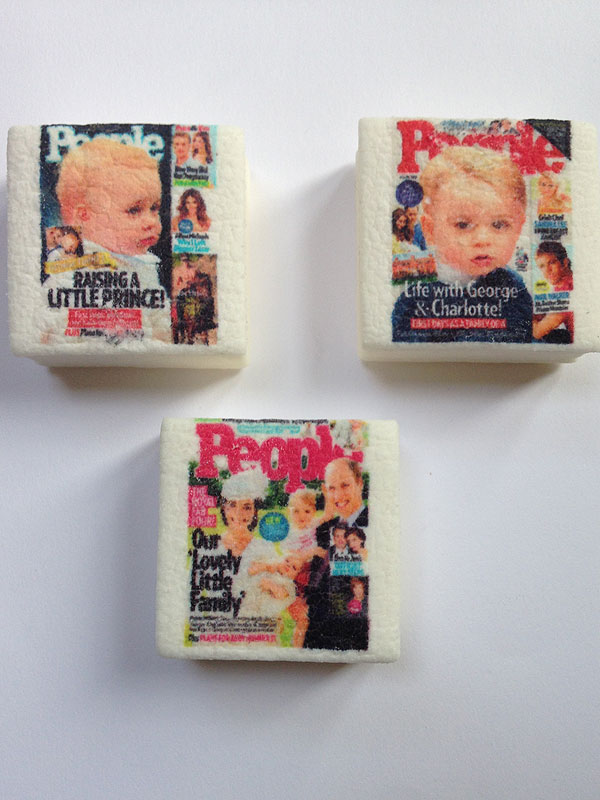 Simon Perry
The verdict: a vanilla-flavored marshmallow that's lighter than the store-bought variety and not overly sugary. Perfect for tickling a young royal's sweet tooth—and ours, too!
—Simon Perry