'Fat Guy' Plans to Bike More Than 3,000 Miles to Get His Wife Back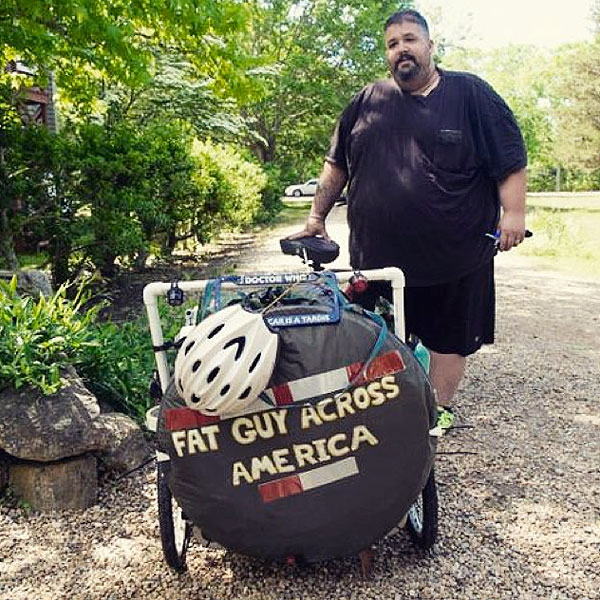 Courtesy Eric Hites
An Indiana man has decided to ride his bike across the United States to prove to his wife that he can change.
Originally 560 lbs., Eric Hites created a blog called "Fat Guy Across America" to share his journey of losing weight and winning back his wife.
Apparently he was at least partially inspired to embark on the adventure by a song.
"I blame the Proclaimers I really do. I will be riding a bicycle from east coast to west coast for a few reasons, 1. to prove things to my wife and my love. 2. to take back my health and to lose the pounds I have collected over the years," Hites writes on the blog, referring to the Proclaimers song, "I'm Gonna Be (500 miles)."
"By completing this ride, I hope to encourage others to get up and get moving no matter their weight. I have a lot to prove and a lot to make happen. I want to write this book to inspire others and inspire myself and show the love of my life, I still got it. There are a lot of naysayers out there and I am going to prove them wrong," writes Hites, who plans to interview people he meets along the way and write a book.
Hites says his poor health caused trouble in his marriage. "Mostly because of my weight I was depressed and grumpy and it kind of fell apart," Hites told ABC News Thursday from Rhode Island. "She thought I was all talk [before the trip]."
We wish him luck!