A Breaking Bad–Themed Coffee Shop Is Officially Open for Business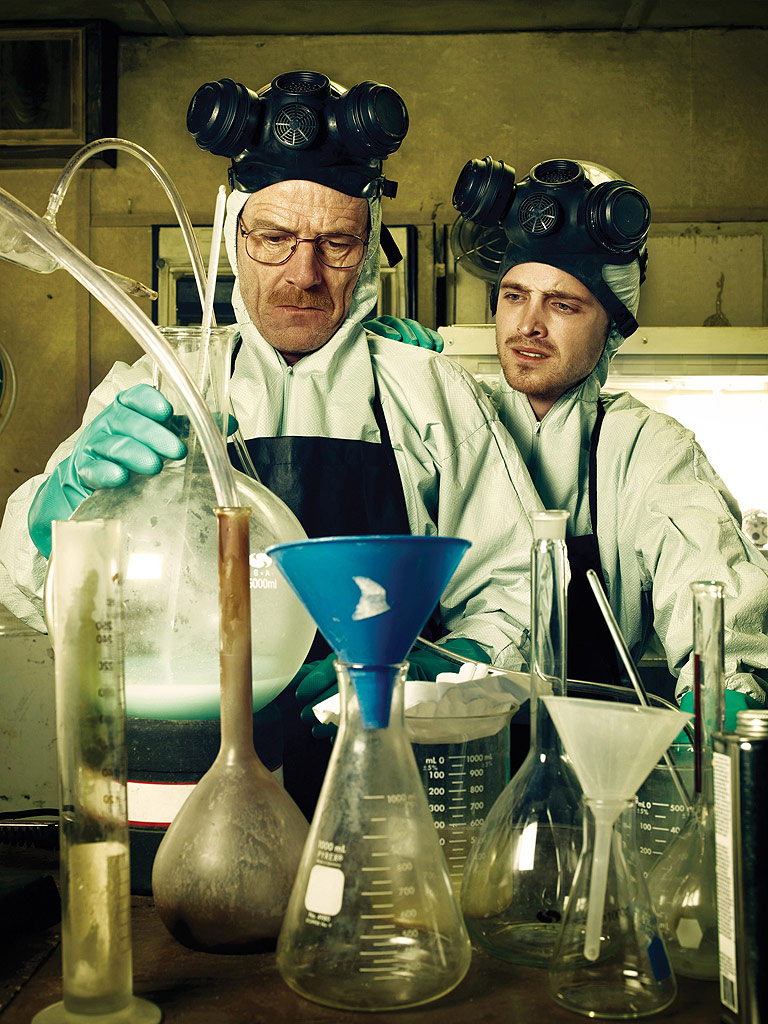 Ben Leuner/AMC
Turkey probably isn't the first place that comes to mind as a hotbed of Breaking Bad fans, but one coffee shop in Istanbul is looking to change that.

Deniz Kosan's Walter's Coffee Roastery is taking its role as "the one who brews" very seriously. Baristas are dressed in the garb of the show's dynamic duo, Walter White and Jesse Pinkman, and drinks are served out of beakers that could've come straight from their lab. The periodic table of elements is plastered across a back wall, an homage to the show's logo and White's job as a high school science teacher.
Adding to the authenticity, the roastery even has the appropriate packaging for its product …
…as well as HazMat suits for roasters.
And also on the menu? Blue rock candy that looks like, well, you know …
This isn't the first TV show to get a brick-and-mortar tribute, with cult hits like Game of Thrones and Twin Peaks getting their own pop-up restaurants this year.
Check out the shop's Instagram for more, and next time you're in Istanbul, stop in with a Breaking Bad fan in tow— or maybe they'll open a satellite shop in a Los Pollos Hermanos.
—Alex Heigl