Celeb Trainer Harley Pasternak: Why Fast Food Isn't Necessarily to Blame for the Obesity Epidemic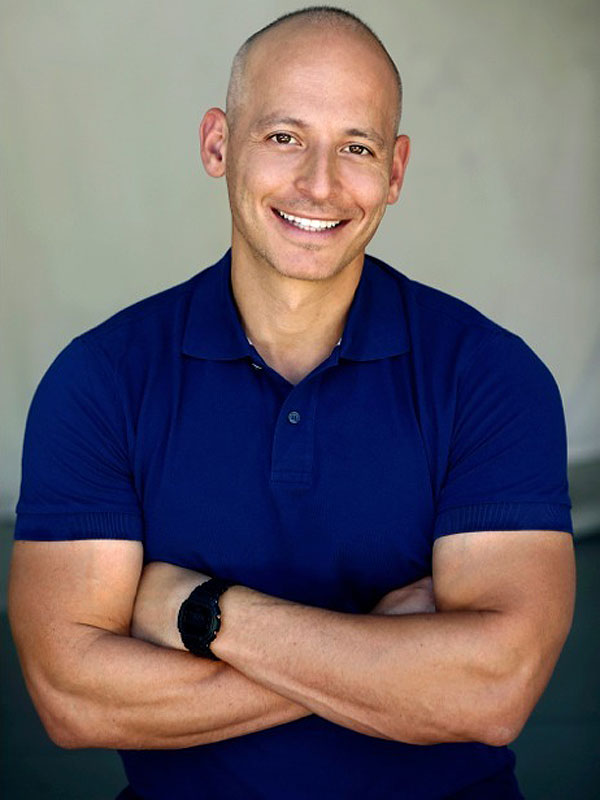 Courtesy Harley Pasternak
Harley Pasternak is a celebrity trainer and nutrition expert who has worked with stars from Halle Berry and Lady Gaga to Robert Pattinson and Robert Downey Jr. He's also a New York Times best-selling author, with titles including The Body Reset Diet and The 5-Factor Diet. His new book 5 Pounds is out now. Tweet him @harleypasternak.

It's hardly news that a frighteningly large percentage of Americans are overweight or obese, and fast food takes a heavy hit in the blame game. We know that generally, eating in is likely to provide a more nutritious meal than eating out. But when having a homemade meal isn't possible, which is likely to be more nutritious: a meal you order at a fast food chain or one served at a full-service restaurant?
According to a study recently published in the European Journal of Clinical Nutrition, there isn't a significant difference in overall quality between the two; both are higher in calories, fat and salt than meals served at family dining tables.
The Scoop on Eating Out
Ruopeng An, the lead author of the study, relied on data from the National Health and Nutrition Examination Survey (NHANES) to explore this subject. This ongoing survey collects information on health and diet from a representative sample of more than 18,000 Americans. An used the data from the answers to a series of questions regarding participants' food intake over a two-day period. When asked if they had eaten outside the home in this time frame, roughly one-third said they had dined at a fast food place at least once. About one-quarter of the respondents had eaten at a full-service restaurant during the same period at least once.
On average, respondents who had eaten at fast food places during the two days consumed 190 more calories per day, 11 grams of additional fat, 3.5 grams more saturated fat, 10 mg additional cholesterol and 300 more mg of salt than those who had eaten only at home. Those who ate at full-service restaurants consumed almost the same amount of additional calories a day, again compared with those who ate at home. Consumption of fat and saturated fat were also almost the same. But maybe not surprisingly, cholesterol intake was significantly higher than in the fast food diners: 60 mg more than those who ate at home. Additional sodium intake was also higher, at 400 mg.
Ignorance Is Bliss (Not Really)
One of the reasons we may mistakenly assume fast food is higher in calories and less nutritious than food offered in full-service restaurants is that fast food places with at least 20 locations must post caloric and nutritional content on the menu, but most full-service restaurants are not chains and therefore don't have to do so. According to An, "People who consume food at full-service restaurants are not aware of the calorie and nutrient content in the food served [and] are more likely to overeat."
Additionally, just because a full-service restaurant more closely resembles your home dinner table doesn't mean it's closer to a home-cooked meal. Portions at sit-down restaurants are often far larger than those at fast food restaurants. If you don't believe me, order a cheeseburger and fries at a McDonald's and a cheeseburger and fries to-go at an Applebee's and tell me which bag is heavier.
Sit-down restaurants also offer the temptation of courses that don't exist at home (think appetizers, starters, salad bar, dessert, cocktails). Now you're really packing on the calories!
Remain in Control
To avoid overeating outside the home, stay in charge of what goes into your mouth by following these tips:
1. Eyeball it. The excitement and ambiance of eating at a restaurant can throw off your judgment, but you can be smart about it by eyeballing your portion sizes. An ideal meal should have one portion of protein (like fish or chicken) about the size of your whole hand, a portion of high-fiber whole grain or fibrous fruit the size of your palm, and all the non-starchy veggies you want (as long as they're not drenched in dressing or oil).
2. Do some research. Check out either type of eatery online before you go. Even small full-service restaurants usually have a website with the menu, if not the calorie counts. All large chains have sites with calorie counts and other nutritional data.
3. Make your selection before you arrive. Choosing your meal — and sticking with it — lets you avoid temptation and not be swayed by specials. If nothing looks acceptable, it's easier to make the decision to eat elsewhere before you're seated at the table or standing in line.
4. Be inquisitive. In a full-service place, ask the server how dishes are prepared and steer clear of anything breaded and/or deep-fried.
5. Eat your veggies. And I'm not talking about jalapeño poppers. Greens and other veggies full of fiber may be in short supply in fast food places, so make a point of adding a small salad with vinaigrette on the side. Fill up on healthy veggies or salad so you're not tempted to over-eat your main course.
6. Dress your own salad. Oil and vinegar is almost always lower in calories than the house dressing or the packaged dressings offered at fast food places. Creamy dressings, like ranch and Caesar, are notorious for being loaded with fat and sugar.
7. Resign from the Clean Plate Club. Instead, share a large portion with a dining companion or take leftovers home for another meal.
Celeb Trainer Harley Pasternak Shares a Go-To Move to Get Buns like Beyoncé