Fruit for Thought: Lo Bosworth Shares Her Go-To Healthy Smoothie Ingredients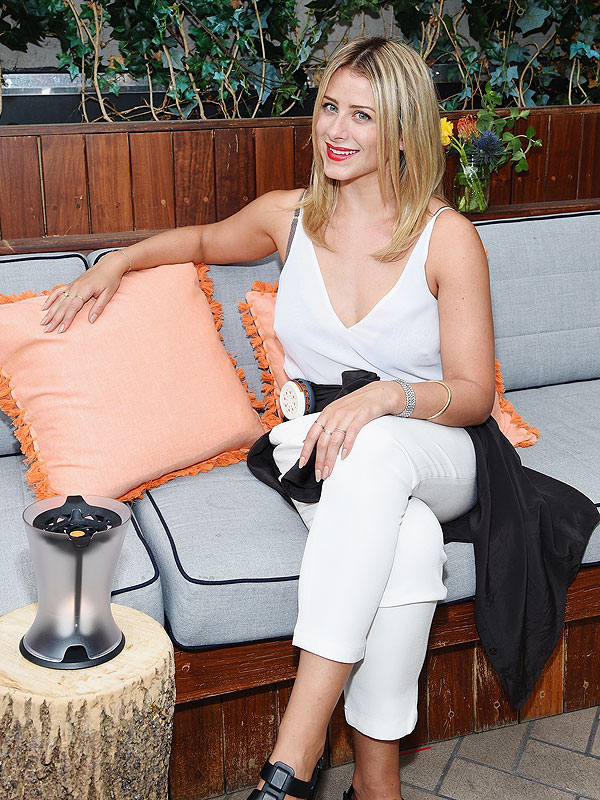 Mike Coppola/Getty
Most people know Lo Bosworth as Lauren Conrad's sweet BFF from MTV's Laguna Beach and The Hills, but one quick scan of the star's Instagram shows that she has long since swapped the cameras for a fulfilling career as a food and lifestyle blogger.

Bosworth, who considers herself a huge proponent of fitness and clean eating ("Wellness is at the top of my list," she says), is also a fan of snacking — especially during the summer months, when munching on celery stalks and peaches sound much more appealing (because truthfully, all we want in the winter is a big ol' cup of hot cocoa and chocolate chip cookies).
RELATED: Hungry Girl Trend Alert: Easy, Healthy Smoothies for Breakfast
"My go-to snack is a healthy smoothie made with vegan protein powder," she told PEOPLE following a LARABAR event in N.Y.C. on Wednesday. "Just blend up a banana, blueberries, almond milk, protein powder and ice."
RELATED: Ali Larter's Secret for Drinking More Water (Hint: Add Tons of Flavor)
If liquid snacking is not your thing, Bosworth suggests swapping high-calorie snacks with good-for-you alternatives like raw veggies, hummus, turkey slices and almonds. "Put together a delicious plate piled high and enjoy!"
RELATED: Jennifer Lopez Drinks this Smoothie Every Day — So You Know it's Good
We sure will, Lo.
—Grace Gavilanes