Karlie Kloss Bakes Herself a Cake, Shares 23 Things She's Learned for Her 23rd Birthday (VIDEO)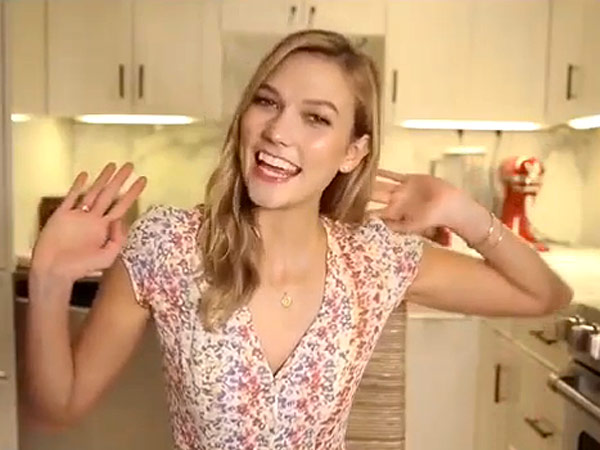 Courtesy Karlie Kloss
There are two kinds of people in this world: People who expect a cake for their birthday, and people who bake their own cake for their birthday.
The ever adorable Karlie Kloss has officially confirmed she belongs to the latter group. On Monday, the supermodel (and devout Taylor Swift squad member) posted a cute 15-second video teaser on Instagram of herself whipping up a Funfetti birthday cake, then the full video on her Klossy YouTube channel later in the afternoon.
"Today's my birthday! I'm turning 23, so I thought to celebrate, I'd bake a cake," Kloss says at the beginning of her video, during which she goes through the cake-making process and reveals 23 things she's learned in her 23 years of life.
"If you have free time, Facetime your family," Kloss says, launching into her most vital life lessons. Some other gems: "Hard work pays off." "Not everyone's going to like you." "Blondes seem to have more fun." "Coffee is a gift from the heavens."
Our favorite piece of wisdom? "Take time for yourself, but if you take too much time for yourself, and you're late, make sure you have baked goods." (It's true. Baked goods heal all wounds.)
While Kloss prepares her cake from a package mix, we're not snobs here — Funfetti is the best. Plus, Kloss has already displayed her culinary prowess time and time again, whipping up avocado flatbreads (get the recipe here!) and gourmet cookies like it's no big deal.
Happy birthday, Karlie! (We've already forgiven you for not inviting us to eat the cake with you.)
— Maria Yagoda