Jason Segel Gained 40 Lbs. for Upcoming Film Thanks to His 'Hot Pocket Diet'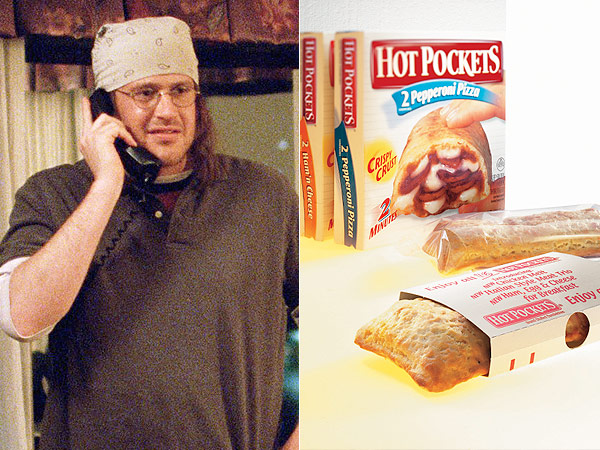 Universal/Everett; Nestlé
This newfangled Hot Pocket cleanse sounds pretty spectacular to us.
On Tuesday morning's Live with Kelly and Michael, Jason Segel opened up about the precise mechanics of gaining 40 lbs. for his role as David Foster Wallace in the upcoming biopic The End of the Tour. His strategy for packing on the pounds? Bingeing on Hot Pockets like a college student.
"By the end, I was running out of time. I had about two weeks left, so I put myself on a Hot Pocket diet, which was two Hot Pockets every three hours," Segel said. "It was horrible. I was eating like 12 Hot Pockets a day at that point. I was so sick of them."
Horrible? Honestly, 12 cheesy, saucy Pockets a day sounds better than any diet we've ever heard of (certainly preferable to juice cleanses).
"The first week is fun. And then after that every day feels like Thanksgiving night. Like you're just done. You have no energy or anything like that."
Despite the traumatizing experiencing, Segel knows himself—and that if someone offered him one of those oozy microwaved mini meals, he'd probably accept it.
"I swore that I'd never eat another Hot Pocket, but if you put a Hot Pocket in front of me right now, I'd eat it."
All this Hot Pocket talk got Kelly Ripa, Michael Strahan and Segel excited.
"Do we get free Hot Pockets!?" Segel asked.
Ripa chimed in. "This guy is a major movie star. Can you please get him a Hot Pocket?"
—Maria Yagoda, @mariayagoda