Artist Paints Stunning Portrait of Australian Surfer Using … Beer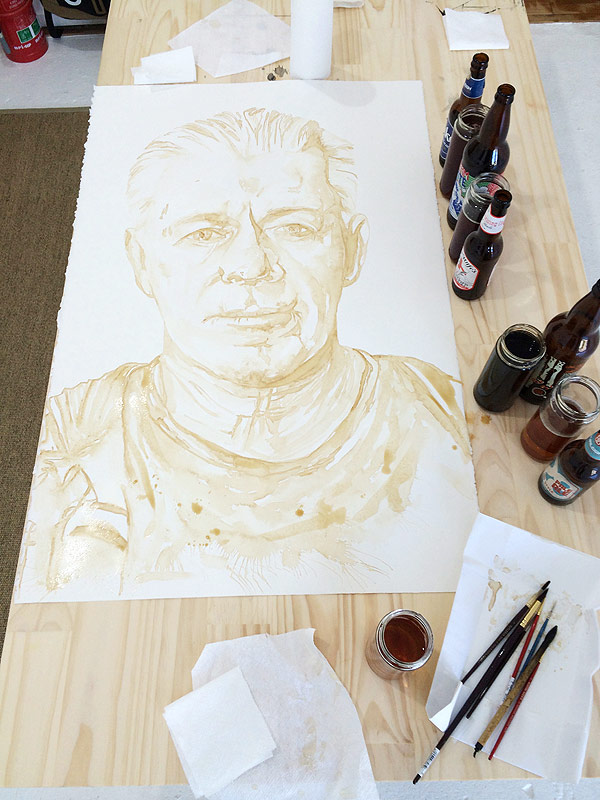 Grant Molony
The glory of beer never ceases to amaze us.

While we're already acquainted with the beverage's unexpected health benefits, we've never seen beer used for Art with a capital "A."
Grant Molony, a renowned Australian watercolor painter, has created a glorious portrait of famed surfer Wayne "Rabbit" Bartholomew using only Rabbit pale ale and paint brushes.
"I obviously enjoy playing with different materials, and I had this crazy idea to paint Wayne in the beer named in honour of this golden time," Molony said in a statement about the piece. "I felt inspired to produce a raw, compelling and inspirational piece of art."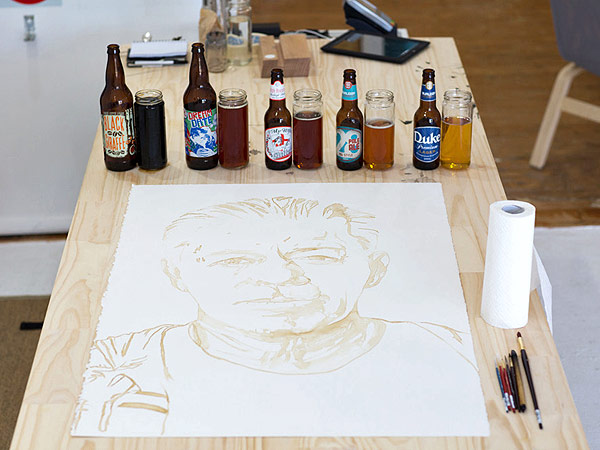 Grant Molony
Turns out, beer is very conducive to watercolor.
"The pale ale provided a very light wash of colour, so I had to build the detail in the painting by adding layer after layer," Molony explained. "To get the deeper shades I asked Burleigh [Brewery] if I could use their darker lagers and bitters."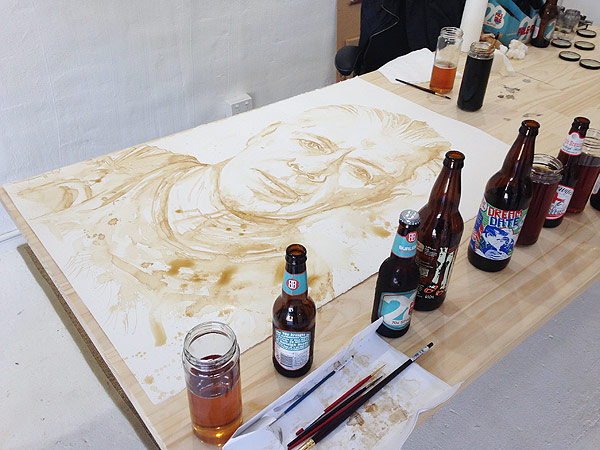 Grant Malony
"The effervescence of the beer also lends itself to the seaspray and splashes which feature as part of the image," he said.
We'd love to try to emulate Molony's technique, but we can't imagine ever buying beer and not drinking it. Sigh.
—Maria Yagoda, @mariayagoda