President Obama Celebrates His Birthday (and Skips the Long Line) at D.C. Hot Spot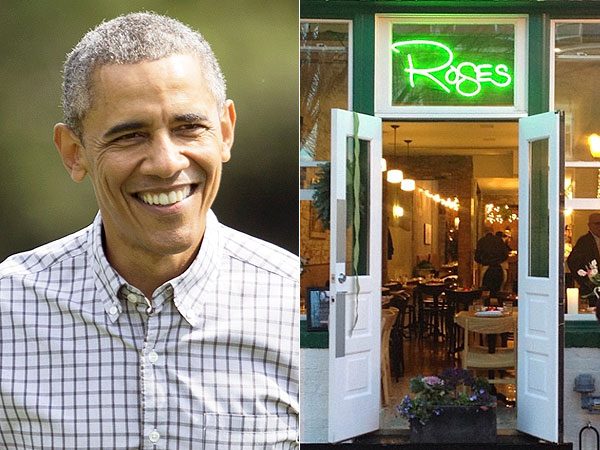 Manuel Balce Ceneta/AP; Courtesy Rose's Luxury
When you're the President—and it's your birthday, no less—waiting in line at one of Washington, D.C.'s hottest restaurants is just not an option.

President Obama celebrated his 54th birthday at Rose's Luxury in Capitol Hill on Tuesday and skipped the wait that can often take several hours.
POTUS was spotted at the no reservation, small-plates restaurant with Michelle Obama, his half sister Maya Soetoro-Ng, her husband Konrad, his niece Leslie Robinson and senior adviser Valerie Jarrett, according to The Hill. The restaurant is one of the most popular in the city, having made several "best of" lists this year—including being named Bon Appetit's Best New Restaurant.
While there's no word on what Obama ordered, we're hoping the burger lover (and fan of guacamole, sans peas, of course)—who also famously flexed his POTUS power to cut the line at Franklin BBQ in Austin last year—went for the grilled hanger steak with Japanese mustard, eel sauce and Tokyo scallions or the grilled avocado with tomatillo, poblano, cotija cheese and cilantro stems.
And since it was his day to blow out the candles, even Bill Clinton was rooting for him to save room for dessert.
"Happy birthday, @POTUS!" Clinton tweeted. "Hopefully when @FLOTUS isn't looking you can have some cake. #44turns54"
—Ana Calderone, @anacalderone