Carrie Bradshaw, Is That You? Sarah Jessica Parker Indulges Our Sex and the City Fantasies By Drinking Cosmos in Real Life (PHOTO)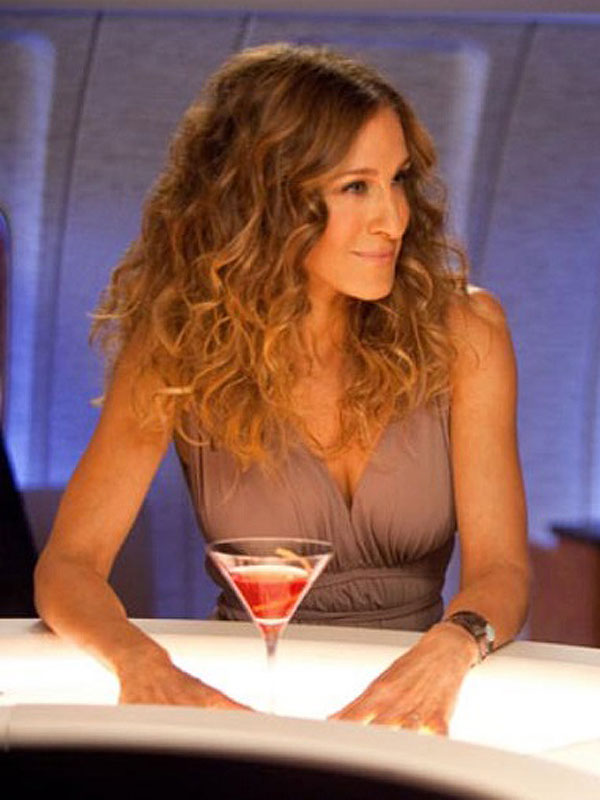 Raise your glasses, Sex and the City super fans: The cosmopolitan is still very vogue, thanks to Sarah Jessica Parker.

On Tuesday night, Parker threw caution into the wind, full-on embracing her inner Carrie Bradshaw with an Instagram photo of the character's signature pink drink.
"Life imitating art. Happily. Cheers," she captioned the shot.
We're happy about it too, SJP.
RELATED: Disney-Inspired Cocktails For Adults Who Don't Want To Grow Up
The actress, who celebrated her 50th birthday in March, hasn't always been a true "Carrie" in the drinking sense — she only just started enjoying cosmos last year.
"I've only recently, like, in the very recent past, even considered ordering one," Parker told Vanity Fair last year. "I felt so embarrassed doing it. I'm not a drinker, so I don't know what else to order, but it was delicious."
And, in a city where the number of artisan craft cocktails has surpassed the number of hot single men, we couldn't help but wonder…could our cosmo recipe raise the bar?
While traditionally made with lime juice, Parker told Vanity Fair she liked a specific cosmo that had a "nice amount of lemon in it," so we went ahead and did a citrus swap.
Lemony Cosmopolitan
Makes 1
¼ cup vodka
2 tbsp. cranberry juice
1 tbsp. cointreau or triple sec
1 tbsp. freshly squeezed lemon juice
Lemon wedge, for garnish
In a cocktail shaker filled with ice, combine first four ingredients and shake well to combine. Pour into a (preferably chilled) glass and garnish with lemon wedge.
—Shay Spence, @chezspence