Ciara Reveals How She Lost 60 Lbs. of Baby Weight in Just 4 Months (French Fries Included!)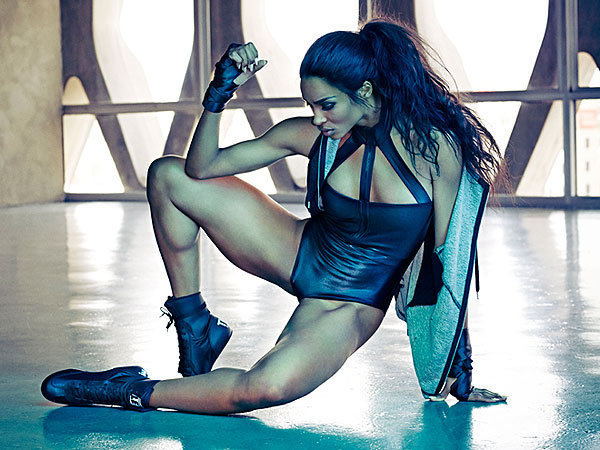 James Macari
Ciara is back in fighting shape — literally.

The 29-year-old singer, who just released her sixth studio album, Jackie, and wrapped up a world tour, is proudly rocking her sexiest body yet, thanks to one-on-one boxing workouts with celebrity trainer Gunnar Peterson and a low-carb diet. In the September issue of Shape, on newsstands Aug. 18, the star opens up about losing 60 lbs. of post-pregnancy weight just four months after giving birth to her son, Future, in May 2014.  (While pregnant, Ciara admits she ate "like the Tasmanian Devil," adding: "Never let a pregnant lady be hungry.")
"After he was born — when I couldn't exercise yet —  I kept eating, and I gained 60 pounds," Ciara tells Shape. But the moment the doctor told her she could start training, she got back on the treadmill, working out two or three times a day, including one intense session with Peterson.
"Five days a week, Gunnar puts me through an hour-long plyometric cardio circuit that always includes boxing elements," Ciara says of Peterson, who has also helped Khloé Kardashian lose weight. "What's amazing is that you're getting three-in-one training; it's hitting your muscles, it's a cardiovascular workout, and it's a mental exercise. You have to be super focused when you're boxing. After I've done a few rounds, I feel as if I can conquer the world."
The star's intense workouts, however, weren't enough. Her new regimen required a swift change in her "Tasmanian Devil" approach to post-pregnancy eating. The star began eating five to eight nutrient-packed, low-carb meals, though she vowed to never deprive herself … not even of french fries.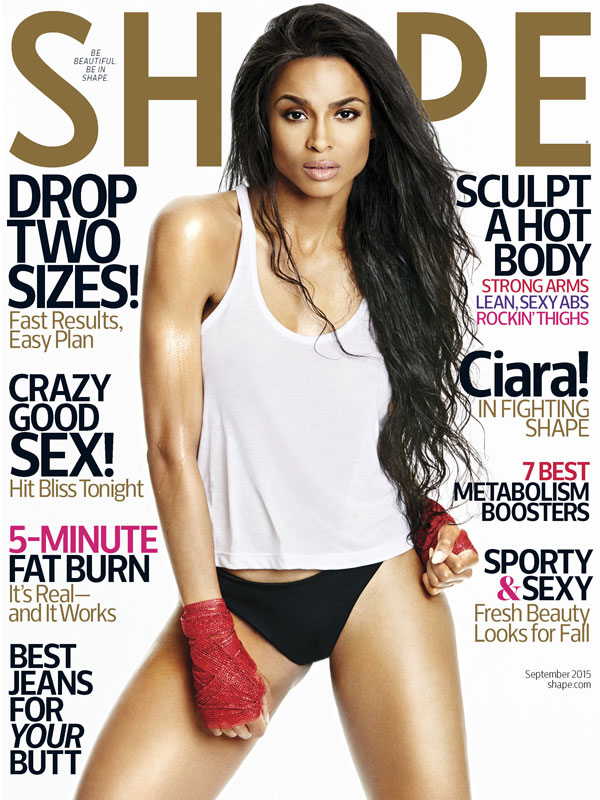 James Macari
"When I'm on a strict eating regimen, at some point I have to have french fries, a cheeseburger and some pizza. And Oreos and vanilla ice cream!" she admits, noting that drinking "tons of water" was essential for dropping the weight.
Ciara's mantra was simple: "The food isn't going anywhere." When she craved a massive plate of pasta, for example, she'd take a minute to ask herself, "Do you really need to eat all this crazy stuff? It will still be around if you really want it later."
Another mantra that motivated the singer? "Success begins with self-belief." And then, you have to work hard, she says.
"What I've learned is that the difference between being good and being great is the effort you put in," she says. "You can't just wake up in the morning and be a winner; you have to work for it."
—Maria Yagoda, @mariayagoda