All the Details About the Kardashians' Favorite Bakery: Hansen's Cakes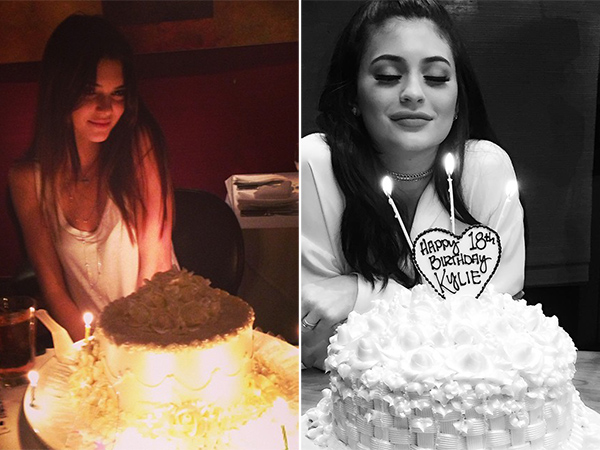 Courtesy Khloé Kardashian
According to the Kardashians, it's not a birthday party without a cake from Hansen's.
Anyone who follows the Kardashians on Instagram — so, everyone — recognizes the family's whimsical birthday cake of choice, which comes custom-made from Hansen's Cakes in L.A. The cake, wrapped in shimmering vanilla icing patterned like wicker and topped with elaborate icing flowers, has popped up at birthday parties for Kylie, Kendall, Kourtney and even grandmother M.J.
RELATED: Kylie Jenner Celebrates Her 18th Birthday with a Plump, Lip-Shaped Cake (PHOTO)
On Sunday, Kylie revealed on Twitter she gets one of the cakes every year:
The cakes are so stunning that they manage to out-Kardashian the Kardashians in every photo they appear in:
RELATED: Kim Kardashian West Goes for Two Rounds of Beignets in New Orleans
Owner and head baker, Patrick Hansen, is a seventh-generation baker who took over the family business from his father, Gary Hansen, and built up an extensive celebrity client list, including Arnold Schwarzenegger, Tori Spelling, Robert Downey Jr. and more.
The LA-based makes exclusively cupcakes and cakes and sticks to the basics: For the cake, customers can choose between white, chocolate, lemon, marble, carrot and red velvet flavor, and for icing, the options are white buttercream, chocolate buttercream and whipped cream.
The Kardashians don't just seek them out on birthdays — all special affairs are cake-worthy. (Kylie had one for her "sweet 16.")
RELATED: The Ultimate Celebrity Birthday Cakes from Lady Gaga, Kim Kardashian & More
For a family that can afford to wear new designer outfits every single day (and throw them out after each use), we're impressed the Kardashians have stuck to this one style of cake. But we can't blame them.
—Maria Yagoda