Alex Guarnaschelli Blogs: I Didn't Choose My Career as a Chef — It Chose Me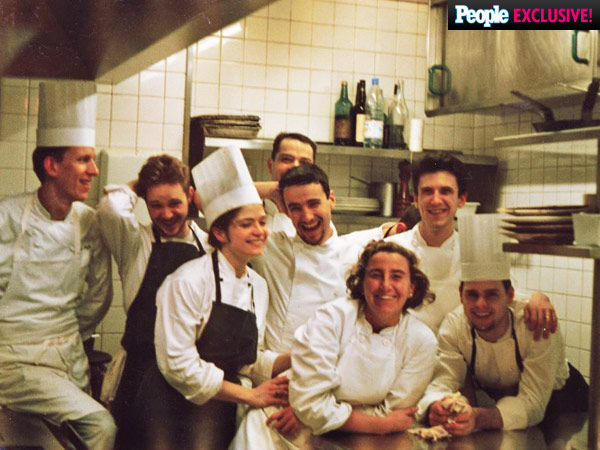 Alex Guarnaschelli
Alex Guarnaschelli is an Iron Chef, Food Network celebrity chef, author of Old-School Comfort Food and the executive chef at New York City's Butter restaurants. Read her PEOPLE.com blog to get her professional cooking tips, family-favorite recipes and personal stories of working in front of the camera and behind the kitchen doors. Follow her on Twitter at @guarnaschelli.
I meet 14-year-old kids who tell me they are totally sure they want to become chefs. I also recently had a 12-year-old cook me a plate of food that made me do a double take. Delicious!

No doubt about this: America is definitely becoming more savvy about food, cooking and food choices. The idea that "chef" would be considered a profession you might check off on a questionnaire one day seems to be on the immediate horizon.
Any questionnaire I have ever filled out, I have always had to check the "other" box after running through all the possible career options. I leave the accompanying lines with the word "explain" totally blank.
And I guess I'm trying to explain it now. Maybe by doing so, I will better understand how I made that choice myself!
Truth is, I don't really remember "choosing" a profession. I think this is both a good and bad thing, depending on how you look at it. It was bad feeling like an oddity when I graduated from college with a B.A. in art history. Wasn't I going to paint or work in a gallery or a museum? Those were the smart, obvious choices. I likely would have been quite happy doing that, but it didn't seem quite right. It was tough not feeling like I fit in.
I honestly couldn't find a friend or graduating classmate who shared my interest. If I were even more honest, I didn't see myself as being very good at sitting at a desk, getting up or being on time for work every day or wearing a color-coordinated (and not wrinkled) outfit. Those may sound like superficial concerns, but they were very real to me at the age of 20.
The first time I walked into a professional kitchen, I remember the smells of melting butter, baking biscuits, roasting chilies and dishwashing soap.
An intoxicating elixir to me.
People were dressed in T-shirts, short-sleeved and long-sleeved chef's jackets. Most people wore sneakers. All that just felt bizarrely right. Some people sipped coffee (grumpily) and said nothing as they cut fish or grilled mushrooms. Others worked together, stirring and prepping the ingredients for a large batch of stock. Two people were cutting and rolling individual dinner rolls. I liked that idea that there could be moments of solitude and moments of collaboration.
But most of all? I loved being around all that food!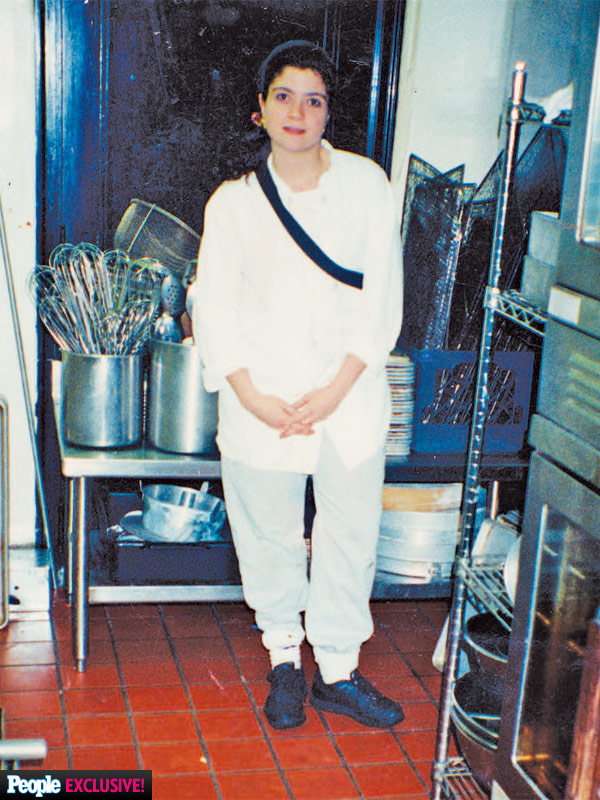 Frances Janisch; Ken Arcara/Sipa
That's all it really took to get me going. Believe me, the "bad" side is the long hours and the tired feet. The feeling that your schedule is the opposite of those of everyone else you know.
My father asked me, on my first day, "Do you want to eat Thanksgiving dinner with your family or do you want to cook it for total strangers?" — an astute comment that rings true. And he told me to go for it anyway. That parental support can be a tremendously useful thing if you are lucky enough to get it!
But I think I can kind of blame my parents too. They were always cooking! My mother makes the fancy desserts and a lot of slow-cooked meals. My dad is more of the weeknight broiled-steak/chicken-and-vegetables kind of cook.
My parents are really each their own version of a line cook. My mom also could have been a pastry chef if she wanted. They argued. We ate. They made up. My dad came home grumpy, my mom made a lemon-flavored dessert. My mom worked late, my dad made London broil and some potatoes. Sometimes we had cold pizza.
The food helped the mood. It set the tone for my childhood on so many different levels, and as I type, I realize my career kind of chose me.
But you don't have to grow up in that kind of environment to qualify as a chef. One chef I know told me he learned to become a chef to defend himself from his mother's terrible cooking. Some people start washing dishes and never look back.
I can tell you the camaraderie and friendships I have forged in kitchens are many of my greatest. The fun is really fun, the cooking is exhilarating and hard and repetitive. The bad days are bad. But isn't that true of any profession?