Alert: New Pecan Pie-Flavored M&Ms Have Officially Hit Store Shelves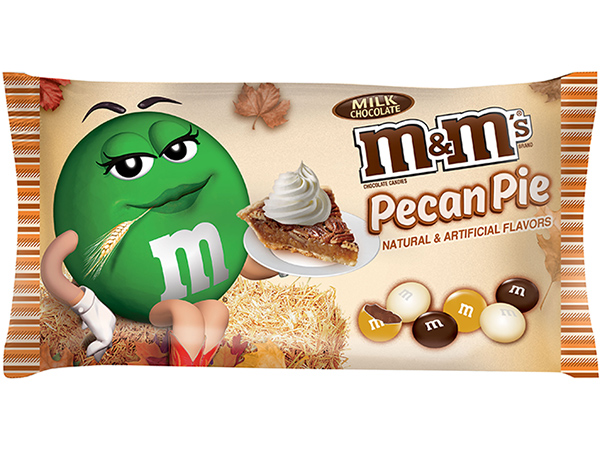 Courtesy Mars Inc.
While we're saddened by the nearing end of summer, we're pretty excited about the return of all those quintessential fall flavors — one of which, pecan pie, is spicing up the latest limited-edition M&Ms.

M&Ms and pecan pie fanatics alike are, well, freaking out about the Tuesday sighting of the pie-flavored chocolates on Walmart shelves. And we can't blame them: Pecan pie is one of the greatest fall flavors, plus it hasn't yet experienced pumpkin-spice-level overexposure. (Did you know there's pumpkin spice vodka?)
RELATED: Pecan Pie Ravioli Is Everything You Want It to Be and More
An M&Ms representative tells PEOPLE that the product is available at Walmart for the "Halloween timeframe" — adding that "some stores are likely starting to display it now" — in 9.9 oz bags with a suggest retail price of $2.98.
While we're excited to snack on the novelty M&Ms, we're even more excited to bake with them. Imagine some next-level monster cookies, or granola bars. But we'll probably just end up eating them all immediately upon opening the bag. (M&Ms are the enemy of self-control.)
—Maria Yagoda, @mariayagoda