Burger King to Create 'Peace Day Burger' With or Without McDonald's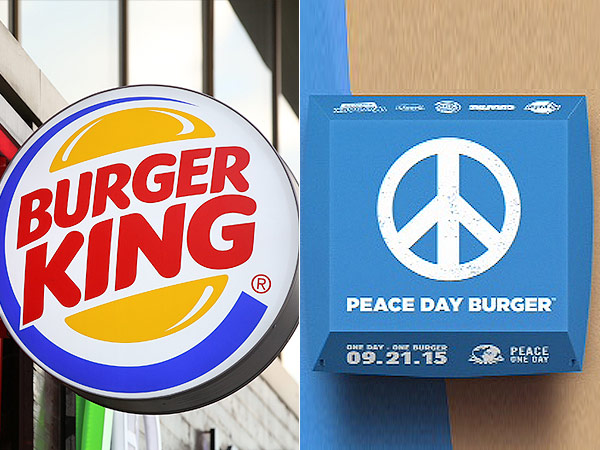 Andrey Rudakov/Bloomberg via Getty Images; Courtes
It looks like Burger King's call for fast food harmony is moving forward with or without McDonald's participation.

Last week, BK tried to squash the beef with their biggest competitor by proposing a "McWhopper" hybrid burger to celebrate International Peace Day on September 21 — a stunt that was immediately shot down by McDonald's CEO (with a more than slight hint of shade).
Well, now they are doubling down on the offer, issuing a new open letter calling for a larger team of rivals to create a "Peace Day Burger" with restaurants that have reached out to them following the McDonald's incident.
RELATED: McDonald's Unofficial Secret Menu Has Been Confirmed
"We've received a significant number of responses from other restaurants, both large and small, each expressing an appetite for peace and enthusiasm to help spread the Peace One Day message," the letter reads.
Among the specific chains they mention: Denny's, Krystal, Wayback Burger, Giraffas, and, at the risk of seeming desperate…McDonald's.
"Our idea would be that we all come together to create a burger that combines a key ingredient from each of our signature sandwiches," they continue.
RELATED: Burger King Debuts Red Samurai Burger in Japan
"We already have a pop-up restaurant under construction, so all we need from you guys is a simple 'yes' plus your cooperation and a donation to Peace One Day."
Denny's immediately took to twitter to announce that they're on board.
No word yet on exactly what the burger will consist of, but based on previous experience we're going to guess that Big Mac sauce will not be on the ingredient list.
—Shay Spence