Millionaire Matchmaker Patti Stanger's Food Diary: What I Eat In a Day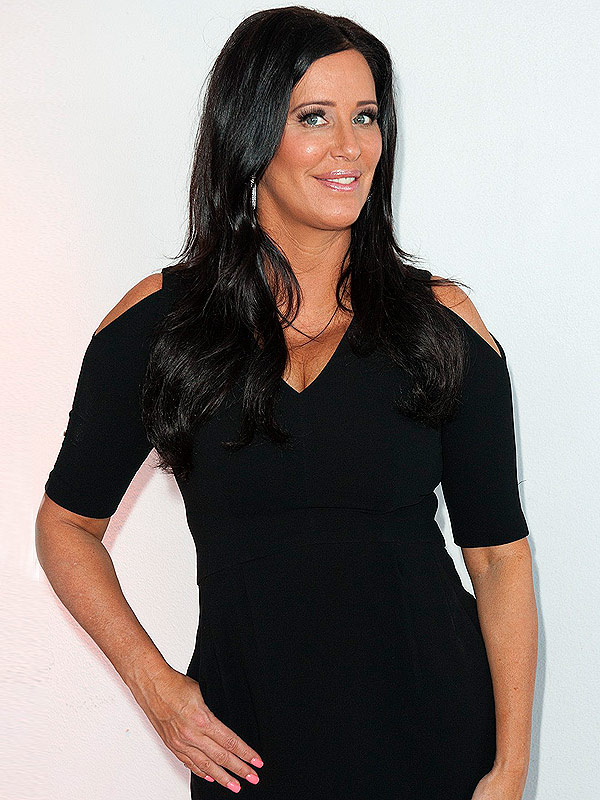 INF
Everyone knows that diet and exercise are the keys to losing weight and staying healthy, but Patti Stanger has another secret.

"I meditate everyday for 15 minutes," Stanger tells PEOPLE. "I find that if I meditate and work out, my hormones stabilize, I feel a lot better about my weight and I don't have a fear of food."
The Millionaire Matchmaker star, 54, says she used to restrict her diet — but not anymore.
"I'm all about low-fat, high protein, gluten-free foods," she says. "I would rather eat a steak and sliced tomatoes more than anything, but I love chocolate, too. Or if I feel like eating bread one day, then I'm going to eat bread."
Her fitness philosophy also comes down to having the right attitude.
"Everybody's body is different," she says. "I think you can look the best you can, and sometimes that's not a size zero."
Check out her daily food log below — and pick up the new issue of PEOPLE (on newsstands Friday) to read more about her diet.
Hydration
Water with lemon in the morning
Two large bottles of water throughout the day
Breakfast
1 large pancake made with Dr. Emma's waffle & syrup meal replacement, 2 egg whites, strawberries, blueberries, plus sugar-free syrup
Snack
Lundberg rice chips with hummus
Lunch
Scoop of tuna made with light mayo and lemon over a chopped vegetable salad with balsamic dressing and cold egg whites
Diet cola
Afternoon Snack
Krave black cherry barbecue pork jerky
Dinner
Homemade chicken chili with yellow mustard over zero-calorie yam noodles
Late Night Snack/Dessert
One glass of my sweet red P.S. Match wine
Small piece of Alter Ego dark chocolate with sea salt
Total Calories
1,316
"I love that her breakfast contains protein," says dietitian Keri Glassman of NutritiousLife.com, who also praises Stanger for her veggie-filled lunch. While Stanger's snacks help "keep energy up," Glassman would prefer she choose a banana with nut butter. "Patti should look closely at the labels of the packaged foods she eats," says Glassman. "Sugar is sneaking in all over the place!"
NOTE: It is recommended that women eat at least 1,200 calories per day, and men eat at least 1,800 calories per day.
—Ana Calderone, @anacalderone