Too Far? Japanese Starbucks Debut Insane Pumpkin Sandwich for Fall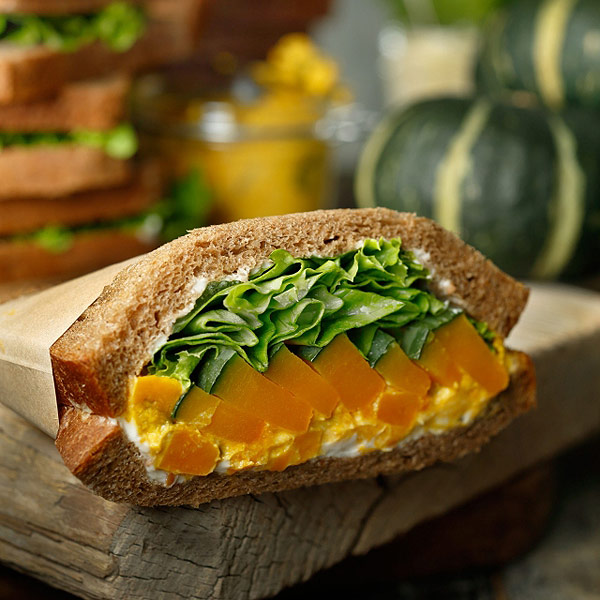 Starbucks Japan
Has the pumpkin craze gone too far?
Some will say "most certainly, yes" after seeing this new pumpkin monstrosity: A pumpkin-stuffed sandwich, now being served at Japanese Starbucks locations.
The sandwich, served on slices of barley bread, is stuffed with boiled kabocha (a Japanese pumpkin), lettuce, tomato, almonds and a thick spread of honey, soy milk and cream cheese, Brand Eating reports.
RELATED: We Tasted Starbucks' New Pumpkin Spice Latte … And Here's What We Think
The seasonal sandwiches cost 440 yen, which is around $3.67.
To be fair, there is a rich tradition of cooking with kabocha in Japan, and there doesn't appear to be cinnamon or spices on the sandwich — so maybe the new menu item isn't a ploy to profit off the pumpkin spice craze.
While the word is out as to whether these sandwiches will come to Starbucks locations in America, we wouldn't be shocked — Starbucks has made a commitment to using actual pumpkin, which they just added to their new pumpkin spice latte. Are sandwiches, then, the natural next step?
—Maria Yagoda, @mariayagoda