Claire Danes: 'We Couldn't Eat Any Fresh Vegetables' for a Month While Filming Homeland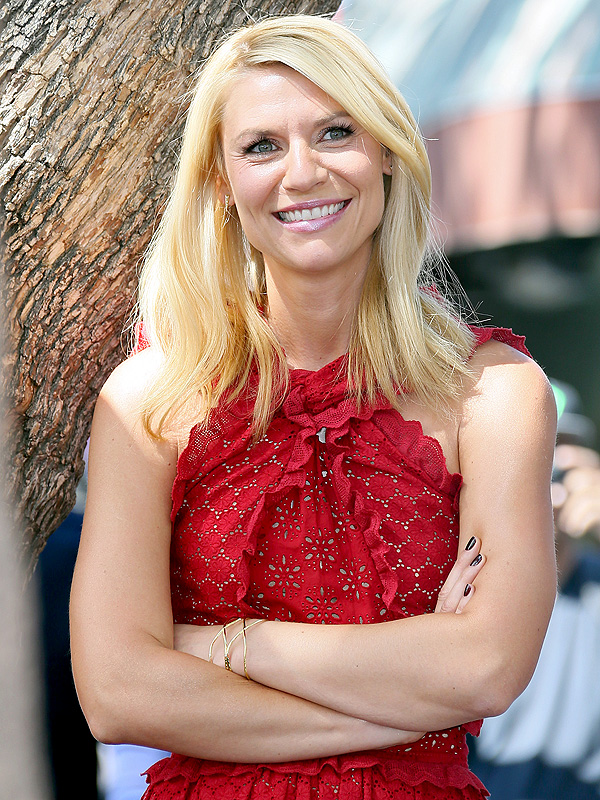 Getty
Claire Danes hardly has time to sit down for a meal as Carrie Mathison on Showtime's Homeland (what with all the covert CIA missions and all). But girl's gotta eat on set, right?

In an interview with Bon Appetit, the actress dished on the foods she ate during her exotic travels while filming.
RELATED: Jaimie Alexander's Food Diary: What I Eat in a Day
"South Africa has very, very fertile soil that yields delicious fruit," she says of the show's season 4 filming location. "They had these amazing markets. We'd go to a market every Saturday where they had awesome ostrich burgers. They're big on ostrich meat."
And what does she crave most from home? Salads, surprisingly.
"We were filming in Morocco for about a month, and we couldn't eat any fresh vegetables," she said. "I did not realize how many salads I ate in my life. We all started talking about our favorite salads in pornographic terms."
RELATED: Hungry Girl: Make a Greek Salad in a Mason Jar
Her "centerfold salad" comes from a restaurant called Omen Azen in New York City's SoHo neighborhood, and it consists of, well…we'll let her describe it.
"It was avocado and arugula—those two primary ingredients. Then a mushroom in there and I think there must be some kind of miso paste in the dressing. Whatever it is, it's the best thing ever. It's one of my favorite dishes of all time. And it's certainly the dish I lusted after most intensely in Morocco."
We've never met an avocado-based dish we didn't love (er, lust), so we feel you, Claire.
RELATED: See What Jennifer Aniston Eats for Breakfast and Lunch (PHOTOS)
—Shay Spence