Keep Your Pizza Near You at All Times with This New Pizza Pouch Necklace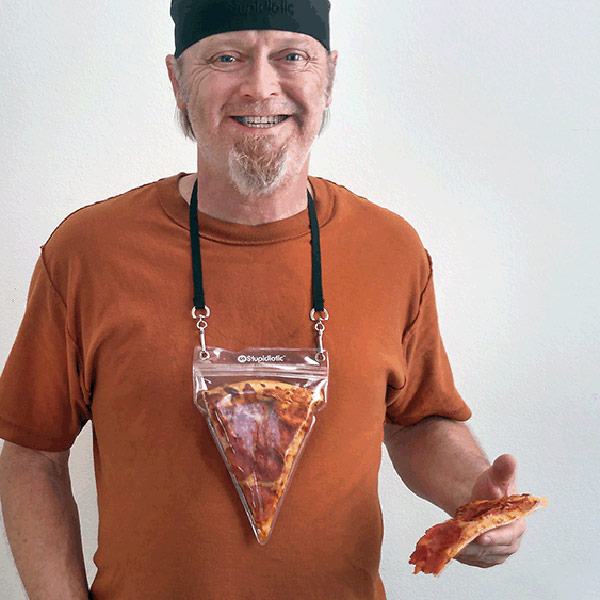 Stupidiotic
The worst part about pizza has always been that it isn't near you at all times. Thanks to this revolutionary new product, that's all about to change.
A new piece of neckware called the Portable Pizza Pouch, sold on Stupidiotic, allows you to bring your pizza with you wherever you go.
How? By wearing it around your neck as a fashion statement.
Simply fill your zip-locked plastic pouch with whichever type of pizza you desire — pepperoni, olive, veggie, mushroom, oh God, we're hungry now — and wear it with you all day, to meetings or dates or tennis lessons, taking bites as you please.
"Keep and carry a backup slice with this specially designed Pizza Pouch. A durable zip-lock sealing neck-strap pie slice device. Always fresh and ready," the website's description reads. "BONUS: Just wearing this Pizza Pouch will instantly make you more popular and attractive. It's a bold (and delicious) fashion statement."
RELATED: Insane, Star-Shaped Pizza Blasphemes Pizza Everywhere
The glam — and, may we add, super useful — piece of neckware costs just $8.00.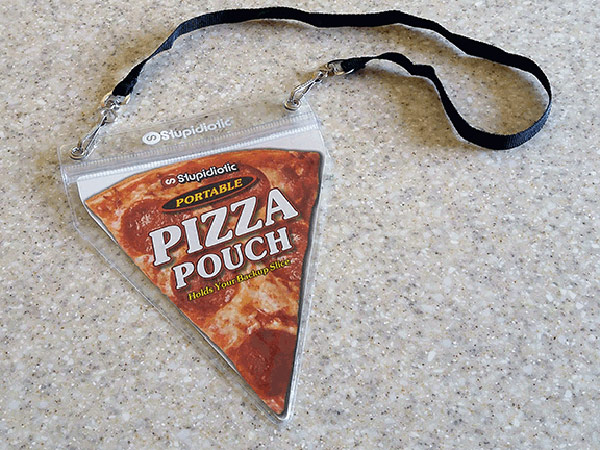 Stupidiotic
But don't get too excited — you may have to wait a bit for your pouch to arrive in the mail.
"Due to the sudden (understandable) popularity and limited stock on hand, these may not ship until October 18. Be patient. Be strong. They will come," the website says.
—Maria Yagoda, @mariayagoda