Here's How to Score a Super Cheap Chipotle 'Boorito' on Halloween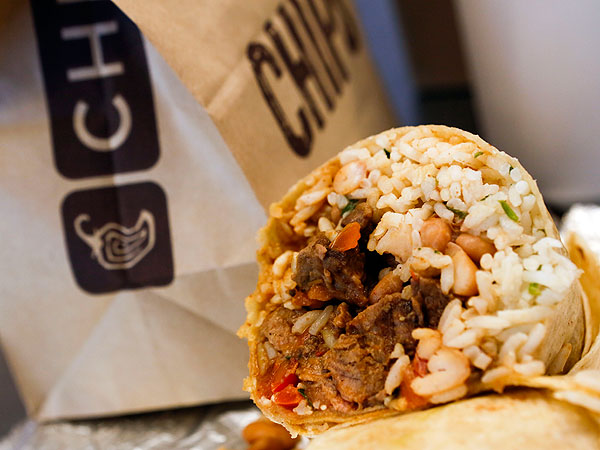 Patrick T. Fallon/Bloomberg/Getty
Now that it's October, we finally feel comfortable talking about Halloween with the excitement and frequency of a theatrical 6-year-old.
Chipotle just announced a Halloween special that's getting us even more jazzed about the holiday, which we didn't know was possible. On October 31st from 5 p.m. to close, participating chains around the country will give out burritos ("booritos," as it were) for just $3. The deal applies to burrito bowls, salads and tacos, too.
RELATED: This Man Has Eaten Chipotle Every Day for 106 Days (and Counting)
The catch? Customers must add "something unnecessary" to their Halloween costumes, as Chipotle attempts to draw attention to the fact that their competitors serve food with "spooky and unnecessary additives."
"Scoring your Boorito is simple: Start with any standard Halloween costume, then include an unnecessary 'additive,'" reads the webpage explaining the offer, which is followed by a list of costume suggestions that contain an unnecessary component, including Bearded Fairy, Martian Monroe, Nurse Stabby, Roller Mummy and Vamp-erina.
RELATED: American Hero Figures Out How to Get 86 Percent More Burrito — for Free
It all sounds simple enough — we're planning on dressing as Pizza Rat (Pack) — but we are left with one lingering question: Will guac be extra?
—Maria Yagoda, @mariayagoda