Singer Leona Lewis' Food Diary: What I Eat in a Day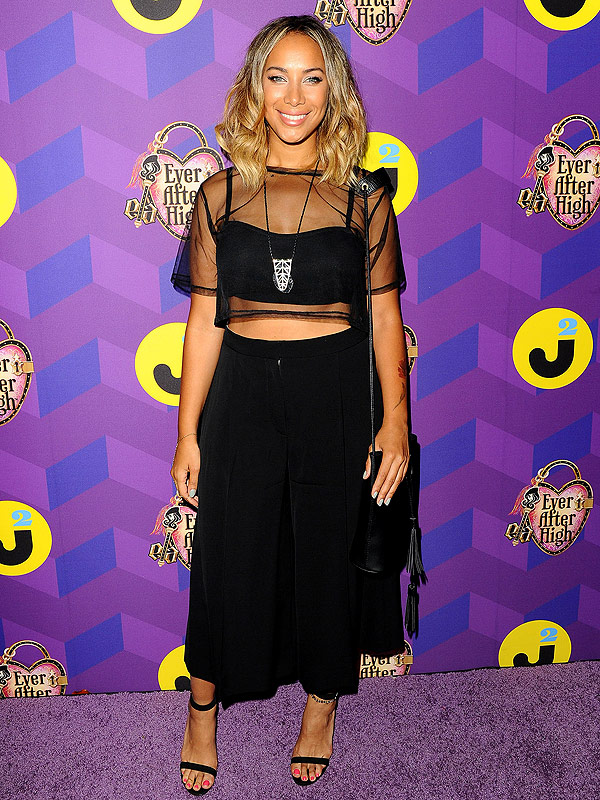 Vince Flores/startraksphoto.com
British singer and songwriter Leona Lewis has been a vegetarian since she was 12 years old.

"Consuming what's grown naturally has to be good for you," says the 5'9″ star, whose new album I Am is available now. "I try to base most of my food choices on that principle."
But Lewis, 30, also allows for indulgences once in a while. "I have a major sweet tooth and try not to restrict myself too much."
Check out her daily food log below, and pick up the new issue of PEOPLE (on newsstands now) to read more about her diet.
Hydration
6 bottles of water a day
Breakfast
½ cup mixed-nut granola with 1 cup almond milk
Lunch
Curried tofu and steamed broccoli
Snack
Handful of red grapes
Dinner
Fattoush salad with hummus and falafel
Total Calories
1,118
The Verdict: "Granola can be high in sugar even when packed with healthy oats and nuts," says says dietitian Keri Glassman of NutritiousLife.com. "Leona should be picky when it comes to choosing a brand. She should read the label and make sure sugar is nowhere near the top of the ingredient list." But Glassman gives Lewis high marks for lunch: "Tofu — as long as it's not fried — with nutrient-packed broccoli is a great choice." As for her snack? "Grapes are good, but I would love to see them coupled with nuts," says Glassman. "The protein and fat would help keep her full.
She's also a fan of the singer's dinner. "It's a solid vegetarian option, full of spices, plant protein, fiber and healthy fat."
NOTE: It is recommended that women eat at least 1,200 calories per day, and men eat at least 1,800 calories per day.
—Aili Nahas and Stephanie Emma Pfeffer